If you are seeking information about COVID-19 or the situation in Spain, please see the COVID-19: What You Should Know page.
Our local chapter coordinators continue to consult state and local public health authorities for current guidance and recommended COVID-19 precautions in their area. Coordinators may, at their discretion, require stricter requirements for indoor events or refrain from holding indoor events due to high community levels. This is intended to keep everyone safe and healthy.
American Pilgrims on the Camino is a community of pilgrims organized in chapters throughout the United States. We share Camino de Santiago experiences, support each other, have fun and encourage one another to live The Spirit of the Camino in our everyday lives. We have nearly 60 chapters around the country.
---
Find a local chapter on the map above or list below. When you select a chapter, you'll learn a bit about the chapter and can see our chapters' activities on the Chapter Events Calendar. You can sort by chapter using the "All Events" dropdown on the left-hand side.
Chapter activities are as simple as getting together for coffee, a potluck, a walk or an excursion to a restaurant for tapas. Many chapters offer programs to help new pilgrims learn about and prepare for the Camino. Some chapters join together for a weekend of communal meals, hikes and conversation. Local chapter coordinators have no limit to their creativity!
If you are traveling to an area with a local chapter, check the calendar to find out whether an event is scheduled. Contact the chapter coordinators if you'd like to attend.
If there's no local chapter in your area...
If you're interested in forming a local chapter, review the criteria on our Forming a Local Chapter page, then complete this chapter application form as a preliminary step.
We will guide you in the chapter formation process to identify new and veteran pilgrims willing to create and sustain a new American Pilgrims on the Camino chapter.
If you already have a group that meets for Camino-related activities, and you'd like to consider becoming a formally recognized local chapter of American Pilgrims, follow this link to our Local Chapter Formation page.
We are pleased to announce the recent formation of several new chapters: our newest chapters Shenandoah Valley and Central Coast. If you live in one of these areas, check out the chapter's page by clicking on the map or find it in the list below.
---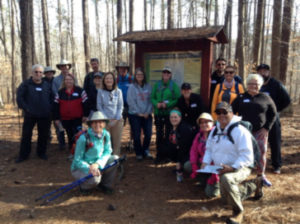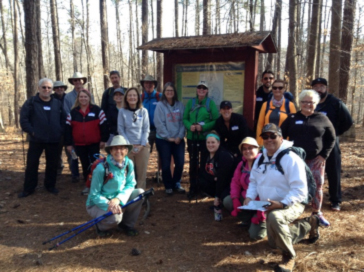 Alaska:
Arizona:
California
Colorado
Delaware
Florida
Georgia
Idaho
Illinois
Indiana
Iowa
Ohio:
Oklahoma:
Oregon:
Pennsylvania:
Tennessee:
Texas:
Utah:
Virginia:
Washington, DC:
Washington State:
Wisconsin:
See what the local chapters are doing by clicking on the Events Calendar button below!