What to Expect on the Camino
Part of our mission is to provide information that helps pilgrims find inspiration, plan and execute their pilgrimages. If you are in the early stages of planning your Camino, use our Camino Planning page to answer basic questions about route options, timing, credentials and the Compostela.
The purpose of this page is to help you understand what to expect once you are out on the Camino de Santiago. It will cover topics like what to pack, how accommodations work, getting mobile access, food and other info.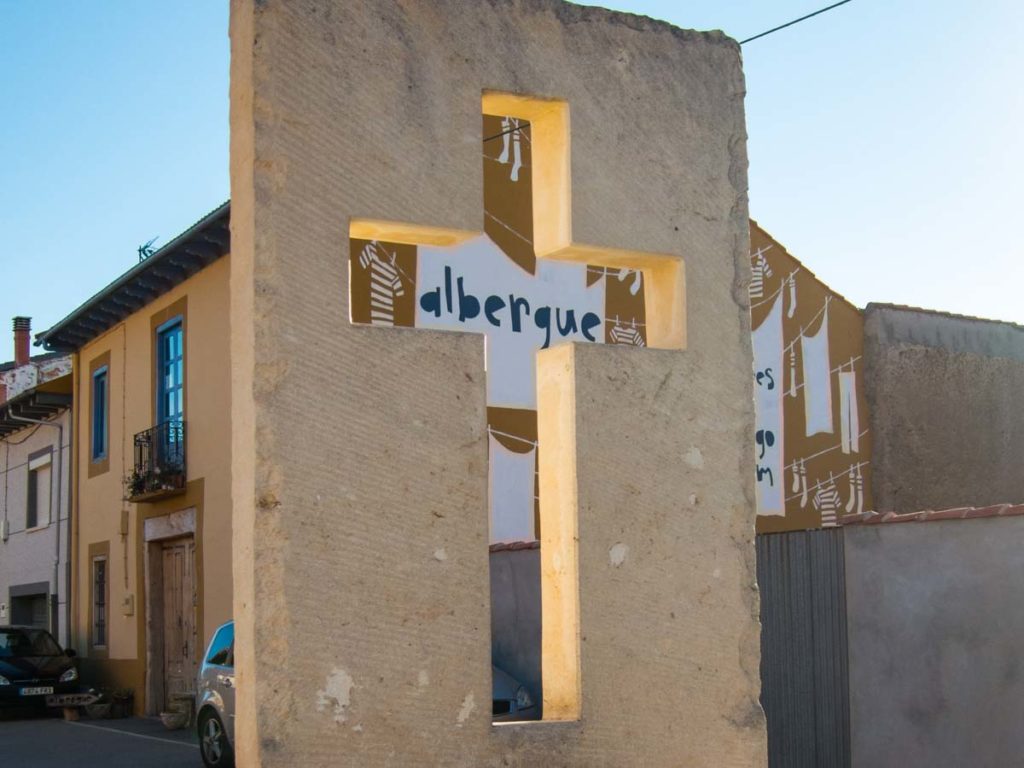 What to Expect on the Camino: Table of Contents
Your Camino Gear
What Should I Pack for the Camino?
Life is blissfully simple on the Camino and you don't need much. It's a well-supported walk and you don't need a heavy backpack. Most people simply carry 2-3 days worth of clothes, some outerwear, a sleep sack, a modest toiletry kit, small towel, rain cover and some sundries. This all fits into a 30-40 liter backpack and should weigh 14-25 lbs.
A good rule of thumb is to keep your pack weight to ~10% of your body weight. Use our packing list to help you get started.
Fit matters with your backpack so be sure to be properly fitted at a sporting goods store that understands the Camino and choose a pack sized for your gender or body type.
What Kind of Shoes Do I Need?
The Camino is not a technical hiking trail. As such, many people choose to wear trail runners or light hiking shoes. But people's foot care needs vary widely and some folks choose to wear heavier hiking boots. It does rain in Spain, and there are multiple opinions on Gore-Tex vs. not. Even when wet, most non-waterproofed shoes will likely dry out overnight (especially when stuffed with newspaper) and they breathe more easily. When you are fitted for shoes, consider sizing up 1/2 size.
No matter what you decide, be sure you've walked a decent amount of mileage in your shoes. Break them in properly by trail-testing them with multiple back-to-back hikes, but don't wear them out before you get to Spain.
Socks also matter and can be critical in helping you avoid blisters. Most people use either a liner with a wool outer sock, a padded CoolMax sock, a double-layer sock (such as Wrightsock), or toe socks (such as Injinji).
Backpack Portaging
There are backpack transport services available on all of the more commonly traveled Camino routes. You can portage your bag the entire distance, or just do it occasionally. If you don't feel you can safely carry your backpack, or you just want a break for a day, talk to any albergue volunteer or hotel desk person and they can direct you to an affordable backpack transport service. Many of them keep envelopes and forms at the albergues.
If you know for sure that you want to portage your pack, you can also get an online account for Correos, which is the Spanish postal service.
Where to Stay
What Types of Accommodations Are There?
Accommodations run the gamut! Most pilgrims choose to stay in albergues (pilgrim hostels). They are specific to pilgrims and you must show your credential in order to stay there. Even if you don't normally stay in hostels when you travel, staying in an albergue can be a very special (and social) part of your Camino experience.
Most albergues charge between €7-€18 per night which will get you a bunk bed, shared bathroom, occasionally access to the kitchen to prepare food, and sometimes a shared meal. Some operate on the "donativo" model meaning there isn't a set price for guests. It is up to you how much you pay. Remember "donativo" doesn't mean "free."
Albergues can be municipal, parochial, or privately run. The first two are run by Camino associations, religious organizations or local towns.
Staying in an albergue is a group experience, usually in a bunkroom. Bringing some earplugs can save you from sleepless nights due to snorers. And an eye mask can help you sleep when the early risers start turning on the lights.
You can also find family-run hotels, guesthouses and B&Bs in the €25-€45 range. In larger cities, you can use a hotel booking site and find business and luxury hotels. The pinnacle of the accommodation pyramid is the Spanish Parador hotel chain, which is a network of historic hotels.
Do I Need Reservations?
This is a highly personal matter. Some folks prefer the peace of mind that comes with booking ahead. Others don't want to be locked into a set schedule and prefer to do things on the fly, trusting that the "Camino will provide."
You can reserve private albergues by calling or messaging ahead. All of the municipal albergues are first come/first served.
If you walk or bike a popular Camino route from June to September, or during a major Spanish holiday, things can and do get busy. Often people book the first few nights and then see how it goes. Other people prefer to walk off of the typical guidebook stages, which helps to avoid choke-points in busy towns.
Are There Bedbugs?
Are bedbugs present on the Camino? Yes, they can be, but they aren't always an issue. The prevalence of the bugs comes and goes, so it's not possible to list specific albergues to avoid. Your best defense is to learn what to look for in whatever bed you will be sleeping on. Be aware that, although they can be very annoying and perhaps hard to eradicate, they do not carry disease.
As a preventative measure, many pilgrims prefer to spray the inside of their backpack and the outside of their sleep sack with a pesticide, such as Permethrin.
A moderate amount of heat will kill the bugs (60°C or 145°F), so washing your things in a machine on hot water or tumble drying can be effective. For things that cannot be washed, putting them in a black plastic garden bag and leaving it in the hot Spanish sun for a few hours might or might not be effective depending on the temperature reached.
For general information on bedbugs, get more info from the Centers for Disease Control (CDC).
How Far Should I Walk Every Day?
Most people walk between 20-27 kilometers (12.5-17 miles) per day. It's important to know your limits and listen to your body. Many people begin by walking shorter days, which helps them acclimate. Or they give themselves a break by doing some shorter days or taking rest days.
Conversely, you may find your initial assumptions about how far you can walk each day were too conservative. In that case, you can speed it up.
Either way, be sure to leave time for seeing Spain's many fantastic religious, cultural and historical sites.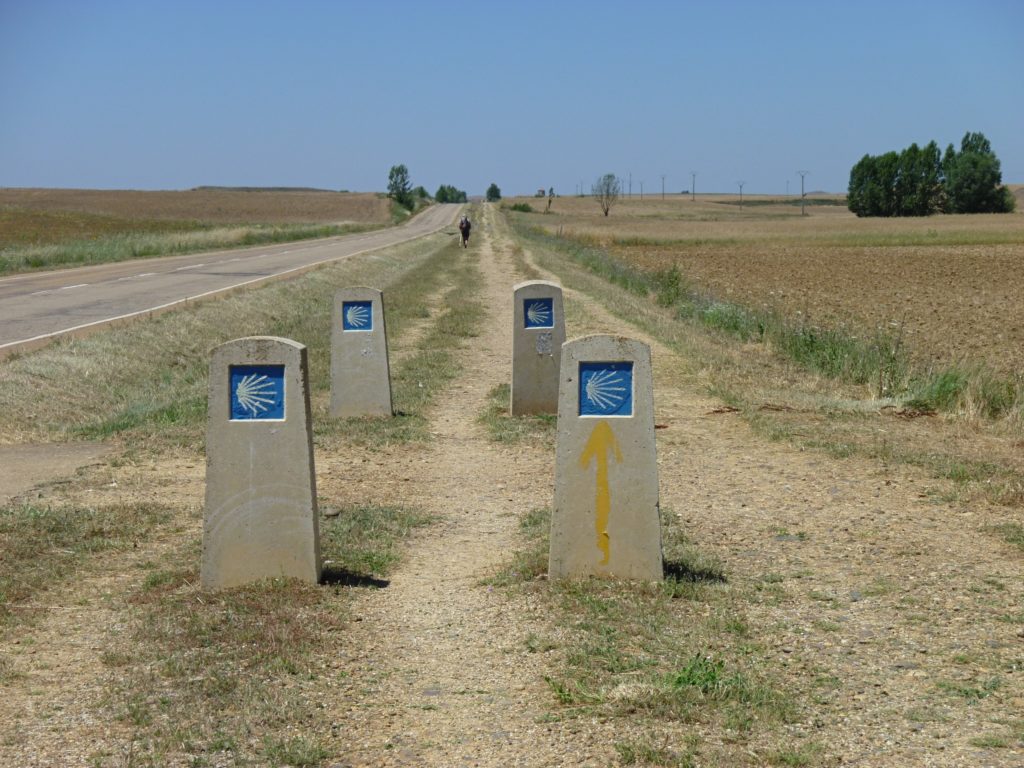 Can I Get Lost on the Camino?
All of the major Camino routes are very well signposted. You'll find concrete bollards, painted yellow arrows, and shell symbols embedded in sidewalks and walls. Generally, the tip of the shell indicates the direction of Santiago.
Of course, you can get lost, particularly if you set out in the early morning dark or aren't paying attention. But the alert pilgrim is unlikely to become profoundly lost. If you want backup, we recommend downloading a Camino app. There are several offering excellent maps that you can download for offline use.
Here's a thread from our Facebook group that offers app suggestions.
How Do I Get To and From the Camino?
The most common international airline gateways for the Camino are Madrid, Barcelona, Paris and Porto. From there, you can use a series of domestic flights, trains or buses to get to your starting point.
Our route overviews offer suggestions on how to get to the starting point of each of the more popular routes. You should plan to spend the better part of one day and multiple transfers getting there. In addition, it's wise to consider giving yourself some time to shrug off jet lag before setting out.
If you are a long-range planner, be aware the Spanish bus and rail schedules won't let you book far in advance. You must wait until closer to your arrival date.
Here are a few great resources:
Transportation Options While On the Camino
Bus and train services are frequent, well-organized and fairly inexpensive along the most popular Camino routes. In places where there is no bus or train service, a taxi can usually be arranged. Your albergue host can help you find local resources.
It's actually quite common for pilgrims to use transport from time to time for various reasons. Perhaps a personal schedule restriction is looming, you've developed an injury, or maybe the weather has become untenable. Although it may seem like "cheating," using transport when needed can keep you out of physical trouble or potentially save you from further injury.
Please note the flexibility for using transport does not extend to using transport within the last 100-kilometer requirement for obtaining a Compostela (200 kilometers if cycling). This final 100-kilometer stretch must be completed on foot (200 kilometers if cycling).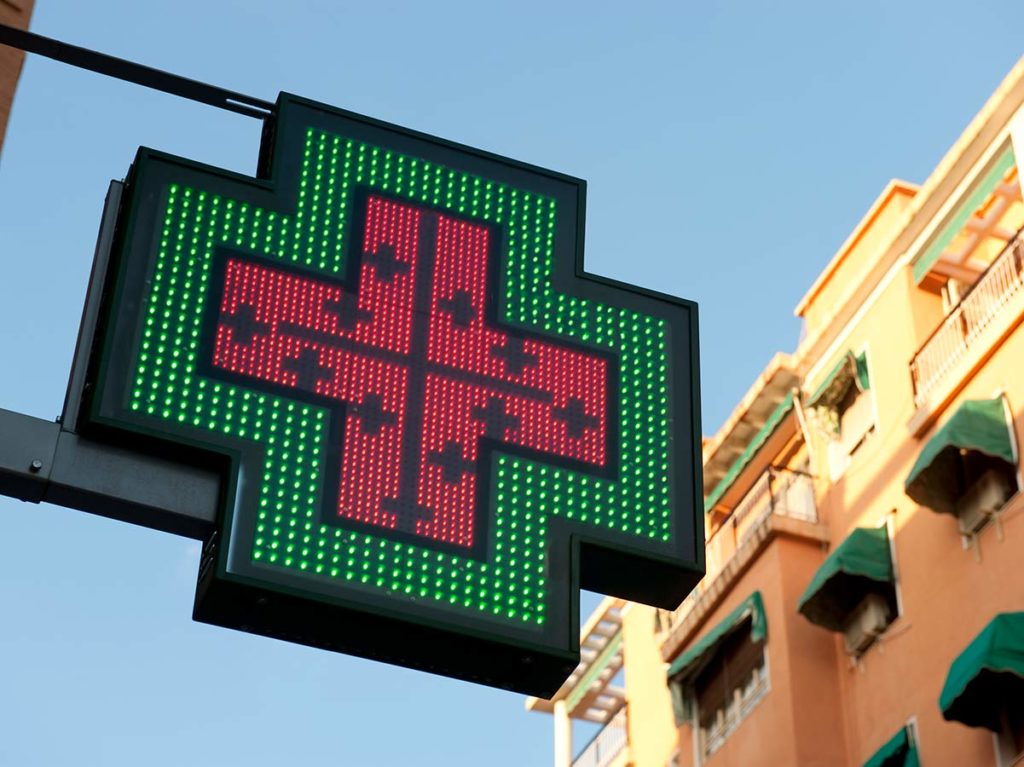 What if I Get Sick or Injured?
There are clinics and health centers in most larger towns. You can find a pharmacy (farmacia) in smaller towns, which are designated by the green cross sign. Spanish pharmacies have more leeway to offer treatment suggestions than those in the U.S. Both pharmacies and clinics are familiar with pilgrim ailments including blisters, shin splints, tendonitis and knee issues. By American standards, treatment is good and usually reasonably priced.
Before you leave home, check with your health insurer to see if you are covered overseas and consider buying a supplemental travel insurance policy.
What About Food and Drink?
Spanish food is plentiful, filling and delicious. There are plenty of places to eat including restaurants, bars and grocery stores along the way. The most filling and economical is to order the "menú del peregrino" or "menú del día" for a three-course meal including wine and bread which typically run between €10-15.
Some albergues will offer a meal. Others will make their kitchen available for cooking your own dinner.
What About Money?
How Much Should I Plan to Spend Per Day?
This gets a big "it depends!" If you stay in albergues, buy groceries and cook most of your meals, you'll likely spend ~€35 a day. If you stay in hotels, stop for drinks, visit museums or buy a round of beer for your new friends that will go up. Most pilgrims report spending around €45-55/day.
Cash or Credit Card?
Cash is king.
In rural Spain, other than higher-end accommodations and grocery stores, there are few places that accept credit cards. While Spain is a modern country, rural Spain's economy is more cash-based. Most towns have an ATM. Most pilgrims carry enough cash for several days. Be sure to bring two bank cards or an extra credit card with you in case one fails.
What About Wifi and Data?
Many bars, hotels and even albergues offer free wifi (pronounced "wee-fee"). Check with your cellular service provider about options you have when traveling.
Some carriers, like T-Mobile, include international data and others offer a plan you can add to your phone. If your phone is paid off (ie: unlocked), you can also purchase a local SIM card at the airport or in major cities. When in doubt, keep your phone in airplane mode to avoid surprise mobile phone bills when you get home.
You should strongly consider downloading the WhatsApp app. It's very popular internationally. Using the app, you can make phone calls and send messages. This can be used on either a cellular plan or wifi. You can use it to make accommodation reservations and to stay in touch with your new pilgrim friends.
If your phone plan makes calling home really expensive, you can use WhatsApp, Facebook Messenger or Facetime to make voice and video calls to family and friends at home.
How to Level Up Your Spanish
You will meet many pilgrims who speak English. Cafe and albergue staff may have some English knowledge. At the very least, you should learn some basic courtesy phrases in Spanish. Here's a thread in our Facebook group with folks offering suggestions for apps and other language-learning tools.
How to Keep the Camino Alive After You're Home
Upon return, many pilgrims have a longing to return to the simple rhythm of daily walking and the camaraderie of the Camino. American Pilgrims' local chapters are a great way to reconnect with the Camino spirit.
Check out our Give Back page for ideas and opportunities to get involved and inspire the next pilgrims to follow in your footsteps. We have lots of volunteer opportunities and we need your help!
Consider participating in the activities of one of our more than 55 local chapters or making a donation to American Pilgrims. Donations help fund our award-winning Grants program, which provides infrastructure support on the Camino.
Consider taking our approved hospitalero training course. Becoming a certified hospitalero allows you to volunteer at a parochial or municipal albergue.
More Resources
---
Rev 04/07/2023