Boston Chapter
Location
Boston, MA 02108
Contact Email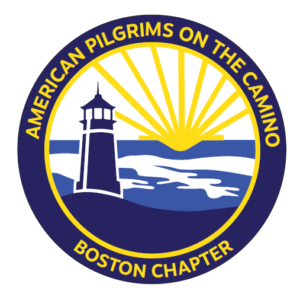 The Boston Chapter of American Pilgrims covers the general area of eastern Massachusetts.
Formally accepted as a chapter in Spring 2012, the Boston Pilgrims have the distinction as being the first chapter east of the Mississippi.
---
Broadly stated, the purpose of this local chapter is to keep members connected to the Camino and to introduce new people to the phenomenon. We plan to accomplish this in a number of ways, such as social events, walks, mentoring future pilgrims and serving as a venue for hospitalero training through American Pilgrims.
To offer opportunities for local pilgrims to gather and hold events related to the Camino.
To mentor future pilgrims, promote the pilgrimage and American Pilgrims through social gatherings.
To serve as a local host for hospitalero training in the New England region.
---
Contact chapter coordinators Joe Harris, Kelly O'Connell, Bradley Dill and Laura Sumner at Boston@americanpilgrims.org for more information or to be added to the chapter email list. We are currently seeking one or two more chapter coordinators. Please let us know if you are interested in assisting the chapter by leading a hike, doing a presentation or something else to bring pilgrims together.
Follow this link to read our latest chapter newsletter.
---
We have two versions of our chapter shirt/sweatshirt available through Bonfire.com. You can see and order them directly by clicking on the links below:
---
Events
The chapter schedules walks, talks, potlucks and much more!
To see what we're doing, please visit the Local Chapter Events Calendar and select our chapter name in the "All Events Category" pull-down menu. This will filter to display only our chapter's events.
Follow this link to view the Local Chapters video on YouTube.
You can always email us at Boston@americanpilgrims.org to find out what we're doing!
---
Rev 11/01/2023