La Federación de Asociaciones del Camino Francés and American Pilgrims on the Camino have entered an informal partnership to provide pilgrims with an in-depth cultural encounter as an enrichment of meaningful Camino experiences.
Our associations propose intimate walks to promote engagement through specific areas of the Camino Francés, focusing on the culture, architecture, history, gastronomy, and viticulture of the regions.
We believe this project will strengthen international relationships and forge lasting friendships between pilgrims from the United States and our fellow pilgrims in Spain and France.
2023 Navarra Cultural Journey
In May 2023, 27 members of American Pilgrims visited Spain's Navarra region on our inaugural culture journey and returned with rave reviews of the experiences and friendships made during the journey.
Una experiencia totalmente inolvidable! Gracias de todo corazón a todos los que contribuyeron a que esto fuera posible. No encuentro las palabras adecuadas para expresar mi agradecimiento a nuestros anfitriones de Estella que nos recibieron con todo su cariño y que nos hicieron sentirnos en casa. Ha sido un privilegio participar en esta "experiencia." Buen camino a todos y espero que volvamos a vernos. -- Un abrazo muy, muy fuerte de Celia.

---

A totally unforgettable experience! Thanks from the bottom of my heart to all who made this possible. I can't find adequate words to express my appreciation to our Estella hosts who received us so affectionately and made us feel at home. It has been a privilege to participate in this "experiencia." Buen camino to all and I hope our paths cross again. -- A big hug from Celia
2023 Itinerary*
*The program as proposed and coordinated by the Association of the Amigos del Camino de Santiago de Estella.
---
Get to know the Camino Francés along with parts of the Camino Aragonés and the Camino Baztanes accompanied by the Camino Associations of Navarra.
Each day we'll walk six to ten kilometers visiting historic locations and points of interest. You'll have the opportunity to sample the typical cuisine of Navarra and experience a variety of restaurants, pintxos bars, gastronomical societies, and typical lunches of the area, and we'll visit various wineries of Navarra.
We will spend each night at our lodging in Estella doing daily out-and-back excursions. Members of each local association plan to accompany us daily.
Breakfast and lunch are included.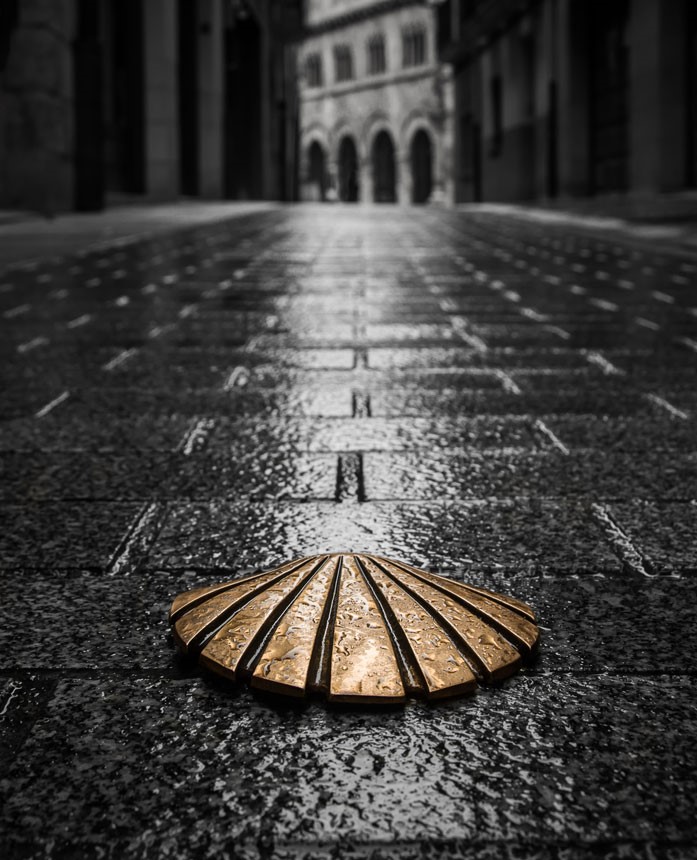 Day 1
Thursday, May 18
Participants should arrive in Estella before 6:00 pm and check into the hotel. Welcome dinner at 8:00 pm hosted by the Association of the Amigos del Camino de Estella.
---
Day 2
Friday, May 19
Our seven-day journey begins with our departure by executive motorcoach for a day in Saint Jean Pied de Port, France. Meet the local SJPDP Camino association and enjoy a guided tour of the city. Depart by coach for Valcarlos and continue to Ibaneta Pass in the Pyrenees. Descend on foot to Roncesvalles. Meet members of the Camino Asociación de Roncesvalles and enjoy a guided tour of the Colegiata y Silo de Carlomagno, continue walking to Burguete for lunch at the restaurant Txiki Poli. Afternoon visit to Zubiri, the Albergue of Zabaldika, and a wine tasting at Bodega Otazu. Return to Estella by coach. Dinner on your own.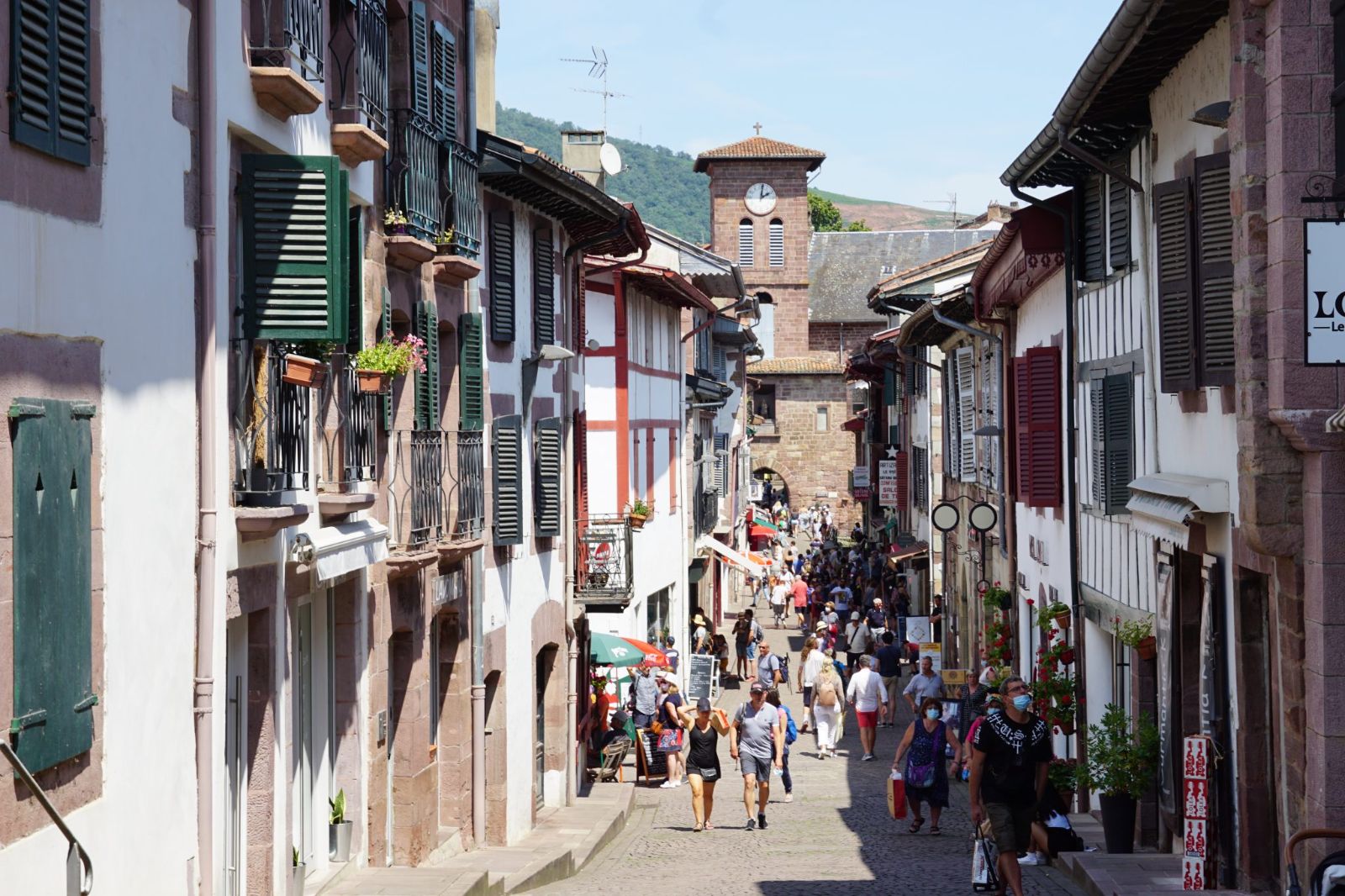 ---
Day 3
Saturday, May 20
Depart Estella for Arre. Greet members of the Asociación de Camino de Pamplona and experience walking into Pamplona. Guided tour of Pamplona including the cathedral, town hall, Plaza del Castillo, the fortress, and other points of interest. Lunch in Pamplona at a gastronomic society. Afternoon visit of the Estafeta and city walls. Depart for Gazólaz. End the day at the Chateau de Zoco with a wine tasting before returning to Estella by coach. Dinner on your own.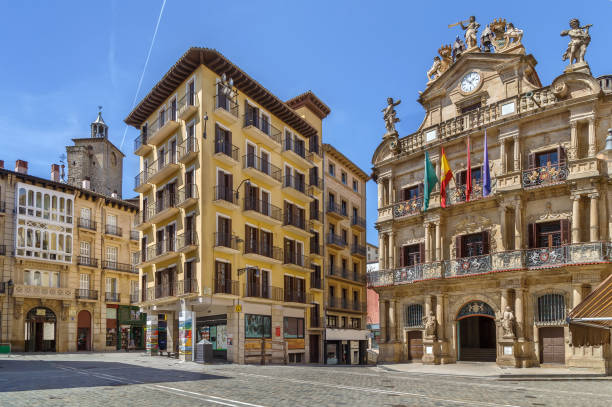 ---
Day 4
Sunday, May 21
Depart from Estella by coach towards Leire. Visit the monastery and the Castillo de Javier. Start the walk to Sangüesa and enjoy a guided tour of the town upon arrival. Depart to Ujue. Tour the church and town. Lunch in Ujue at the Restaurante de las Torres. Afternoon visit to Olite. Tour the castle, plaza and the Vine and Museum of Wine of Navarra followed by a wine tasting at the Winery of Ochoa. Return by coach to Estella. Dinner on your own.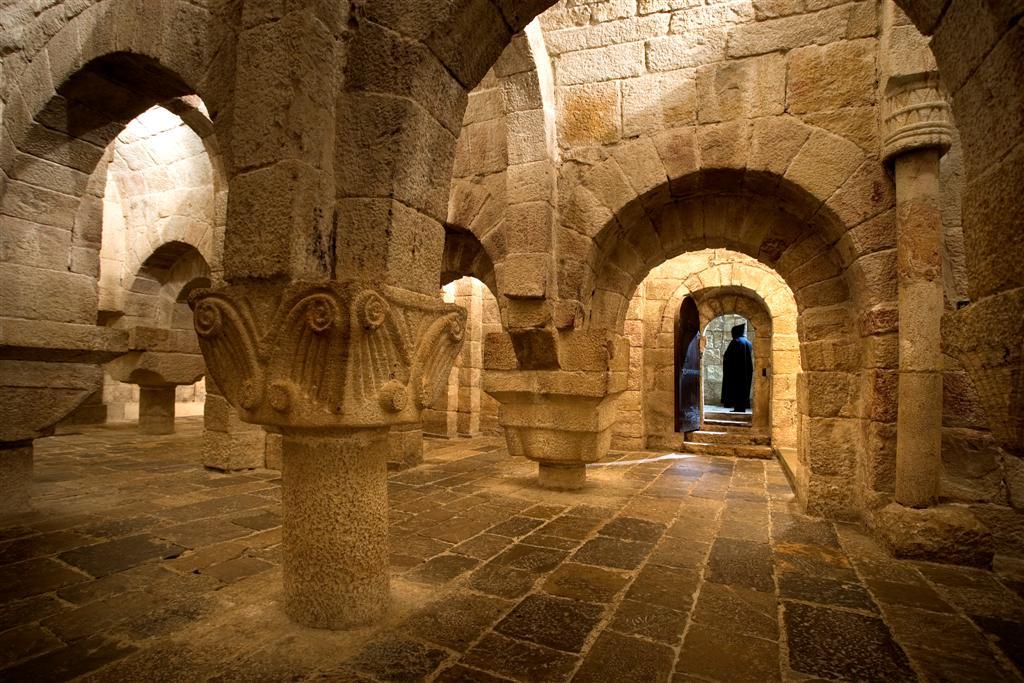 ---
Day 5
Monday, May 22
Depart Estella by coach for Amaiur (Maya) in the Valley of Baztan. Tour the city and mill, leaving by foot for Elizondo. Meet members of the Asociación de Camino del Baztan. Guided tour of the city with lunch at Zikiro. Return to Estella by coach. Afternoon visit of the Chateau of Bertiz and the winery of Arinzano. Dinner on your own.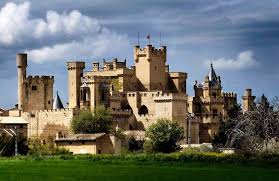 ---
Day 6
Tuesday, May 23
Depart Estella by bus to Obanos. Tour the town and continue on foot to the Romanesque Church of Santa María de Eunate, then on to Puente la Reina. The local Camino association will welcome us with a guided tour of the city including the Calle Mayor, Iglesia del Crucifijo, and the bridge. Lunch in a gastronomic society of Puente la Reina. Depart by coach for the Monastery of Iranzu. After a visit to the monastery leave for Ayegui and climb on foot to the famous "wine fountain" at the Winery of Iratxe. Return to Estella by coach. Dinner on your own.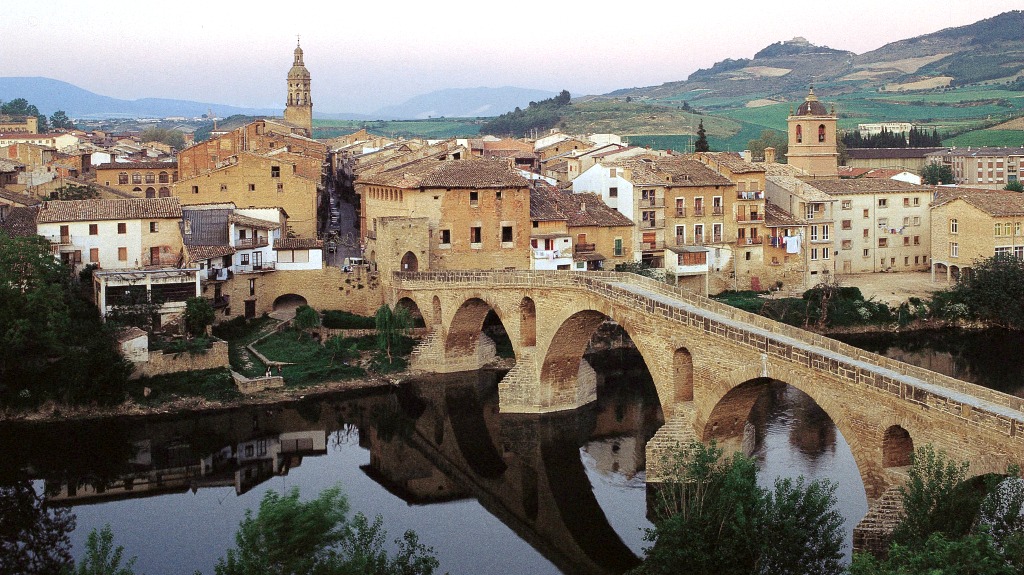 ---
Day 7
Wednesday, May 24
Depart Estella by coach for Villamayor and Los Arcos. Meet the local Camino association and enjoy a guided walking tour of the town. Walk to Torres de Río with a visit to the Santo Sepulcro. Depart for Viana and enjoy a typical regional lunch and a guided tour of the city. Afternoon visit to the winery of the Barón de Ley in the town of Mendavia. Return to Estella by coach. Dinner on your own.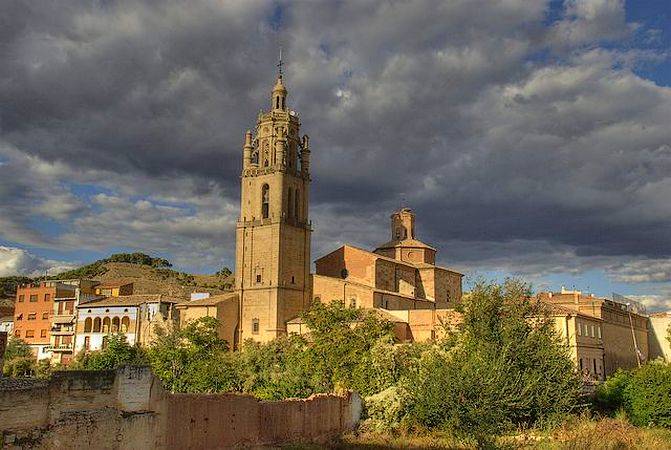 ---
Day 8
Thursday, May 25
Depart by coach for Villatuerta with a visit to the Nuestra Señora de la Asunción church and its distinct Gothic architecture. Continue walking to Estella. Visit the Calle la Rua, Santo Sepulcro, Santo Domingo, San Pedro, Palace of the Kings of Navarra, Palace of the Governor, Plazas of San Martín and San Miguel with possible participation in the mass celebrating the Estella's patron saint, Nuestra Señora del Puy. Join in the annual Feast Day festival with street food and music in the Plaza de Santiago.
---
Day 9
Friday, May 26
Breakfast and hotel check-out by 10:00 am. Buen Camino!!
2024 La Rioja Cultural Journey
American Pilgrims' Cultural Committee is currently working on the Spring 2024 Cultural Journey!
Members of American Pilgrims will receive an email with details and an invitation to register for this intimate and in-depth cultural experience.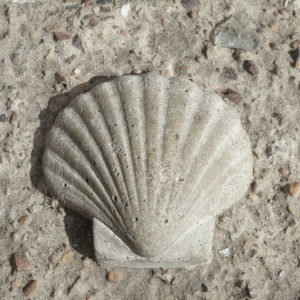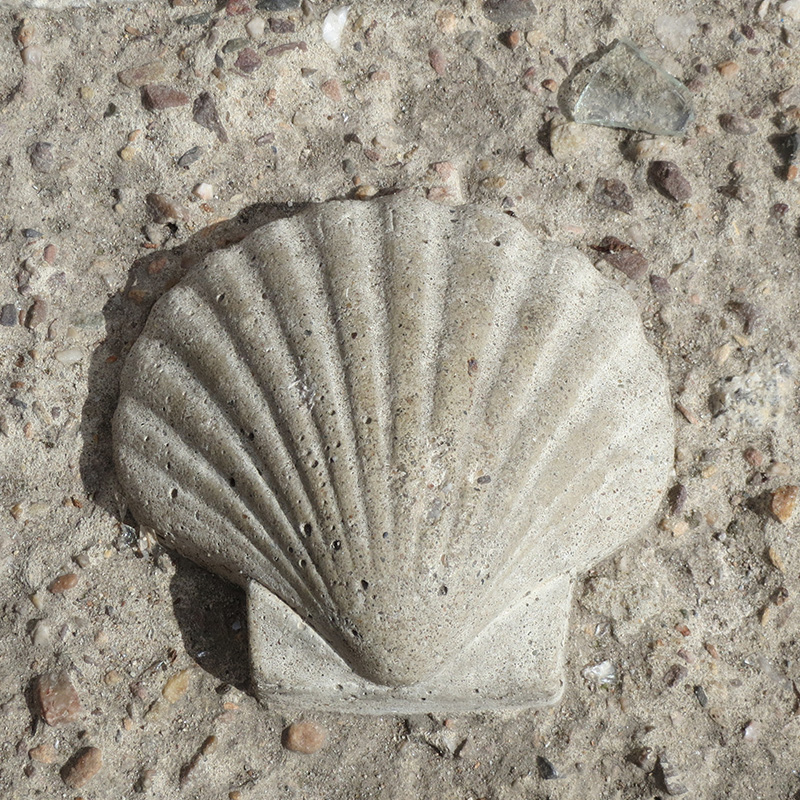 Our Grants and External Relations committees continue to build and strengthen relationships with the Camino associations in other countries; these cultural journeys are but one of the fruits of their labors.
Since the inception of the American Pilgrims' Grants program, we have awarded more than $579,000 to support more than 120 infrastructure projects along the Camino in Spain, France and Portugal. The funds for these grants come from membership dues and your generous donations.