Serving on the Camino
I met hundreds of pilgrims from all over the world. I swept floors, cleaned bathrooms, and coordinated meals.  I listened to amazing pilgrims' stories. I worked sixteen hours a day, was exhausted at the end of it all, and I'd do it again in a minute! ~ E. Green
Those who have gone from walking the Camino to serving as hospitaleros say this experience is in every sense a Camino of its own.
Watch this YouTube video where our members talk about the training and the impact it has had.
How Can I Train as an Hospitalero Through American Pilgrims?
American Pilgrims' Hospitalero Training Program is excited to be on the move again!  Albergues are open, pilgrims are walking and hospitaleros are needed.
Here's our schedule of 2023 Hospitalero Training Sessions
April 11-13,

Zephyr Cove, NV (Lake Tahoe)

June 2-4,

Stroudsburg, PA
Our members always receive email notification when registration is open.
Hospitalero training is open only to current members of American Pilgrims and by application.
To be eligible for training as an hospitalero, applicants must:
have walked at least 100 kilometers (or biked any 200 kilometers) on the Camino;

be at least 18 years old at the time of the training;

have spent an overnight in at least two non-private (municipal, parochial or association-run) albergues on the Camino;

provide proof of Covid-19 vaccination; and

be a current member of American Pilgrims. Follow this link to verify your membership.
Why I Trained as an Hospitalero
Testimonials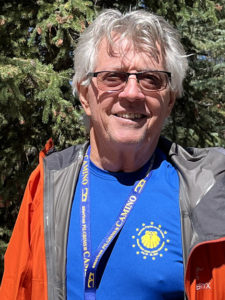 Hospitalero training provided practical tools, knowledge, and insight to return to the Way and be of service. Our instructors are experienced pilgrims and hospitaleras who guided us through our training materials, provided a notebook of resources to use in class and to keep for future reference. If you have any interest in returning to Spain, Portugal, or France to serve other pilgrims I strongly recommend Hospitalero Training.
~John K. Davidson, NC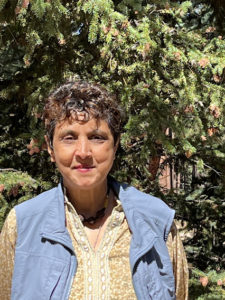 In the few hours since I left, I already feel a wave of nostalgia wash over me, yearning to get back to training. I was transported back on the Camino-making friends, swapping stories, breaking bread, laughing hysterically one minute and moved to tears the next; 48 hours of encapsulated Camino-essence- shielded from everyday woes. Sheer magic!
~Sushila A., Vienna, VA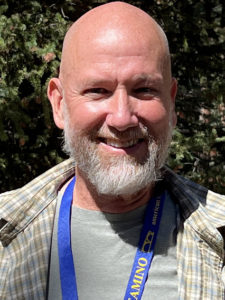 The Camino has made a huge impact on my life. The evenings in the handful of donativo albergues I've stayed in were some of the most memorable of my life. By becoming an hospitalero, I hope to help others walking the Camino create such special moments.
~Mike B., Zion, IL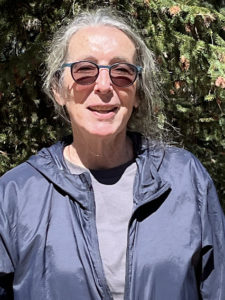 The path to Hospitalero is a new adventure in Camino life wherein one can give back in thanks for all its gifts. The training course is thoughtful and thorough, but no one realized it could be so much fun!
~Janice F., New York, NY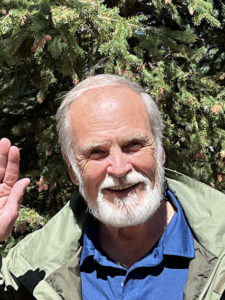 Photos in the slideshow below are from hospitaleras Becky, from Enumclaw, WA, and Carmen, from Tucson, AZ.