Meet the Members of our Board of Directors
Click on each photo for the board member's bio.
STEPHENS LYTCH
Board Chairman | chair@americanpilgrims.org
Beginning in 2008, my wife and I would walk a portion of the Camino Francés each year when visiting our daughter in Madrid. In 2017, a friend and I walked the entire length from Saint-Jean Pied de Port to Santiago. While living in Europe in 2018, I walked portions of a Camino whenever I got a chance. Whenever I'm with fellow pilgrims, whether at the national Gathering, a local chapter event or a chance encounter, I relive that feeling of peace and joy and welcome that calls me back to the Camino. The gifts we receive are too precious not to be nurtured and shared. That's why I'm grateful for American Pilgrims on the Camino.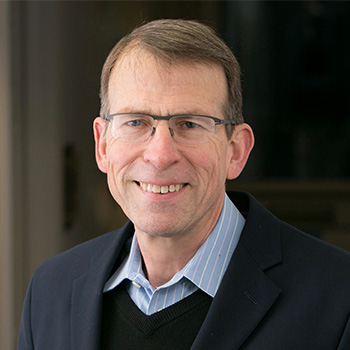 TOM LABUZIENSKI
Board Member
I hiked and biked the Camino Francés with my two oldest sons in August 2016..  It was a memorable bonding experience for us as my sons are in their 20's and live in New Orleans and Seattle, while I work for public radio in South Bend, Indiana.  Returning home after my first Camino, I started teaching ten-week courses about the pilgrimage at the Forever Learning Institute. This has helped keep the experience alive for me and subsequently inspired many to do their own Camino.  In fact, last semester we talked on speakerphone regularly to class graduates LIVE from their own Caminos in Spain. The classes are held each spring and fall and one of my star students and I helped create the new American Pilgrims on the Camino local chapter in South Bend.  I also teach hiking classes in two Community School Systems. In June 2018, my youngest son and I hiked Japan's Kumano Kodo as part of his high school graduation present. I am grateful that the Camino has had such a positive impact on my life, my family, friends and students.  I have a strong passion for sharing that powerful experience with others and I am honored to serve the Camino on the board of directors.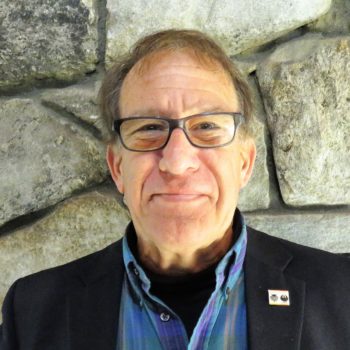 Ruben Mendoza
Vice Chairman
A few months after retiring in 2017, I embarked on a journey along the Camino Francés from St. Jean Pied de Port with my wife and daughter and arrived safely and full of gratitude on June 30 2018 in Santiago. The experience on the Camino was full of positive and rewarding human kindness from pilgrims on the Camino and servers. As I walked through the classroom of silence, Simplicity, Gratitude, Community and service resonated loudly in my mind. The human kindness observed and experienced propelled me to find ways to give back a little to the community of pilgrims on my return. I enjoy volunteering for an organization that sponsor values aligned with my own and a vision that looks forward to inspire pilgrims. I'm excited to serve on the board as we work together to connect the global community of pilgrims.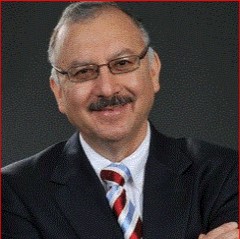 JACKIE SAXON
Board Member
I was introduced to the Camino in June of 2013 when I accompanied a group of seminary students and their professor to France to walk two weeks of the Le Puy route. When I returned home, I nicknamed the experience as "My Necessary Mistake". It was a lot harder than I had anticipated which is why I thought it might have been a mistake, but it was also necessary because the Camino has a way of "working your nerves" when you least expect it and before I knew it I was on the internet in search of more information about the Camino and the concept of pilgrimage – which brought me to the American Pilgrims on the Camino website. Once I started looking around and gathering more information I was hooked.
Since 2013, I have walked a two-week section of the Camino Norte in the Fall of 2015 and then I decided to go "all in" and walked the Camino Francés from St. Jean to Santiago in the Spring of 2017. I had such a profound and transformative experience that in the Spring of 2018, I walked the Camino Francés again and this time I went all the way to Muxia and Finisterre. In the summer of 2019, I walked a portion of the coastal route of the Camino Portuguese from Baiona to Santiago and God willing, I will walk the Camino Inglés sometime in 2022.
Somewhere along the way, I became a Lifetime Member of the American Pilgrims and have continued to enjoy learning more about the organization and ways to give back and support. These are my "peeps" and I believe in the Spirit of the Camino and the mission and vision of the organization.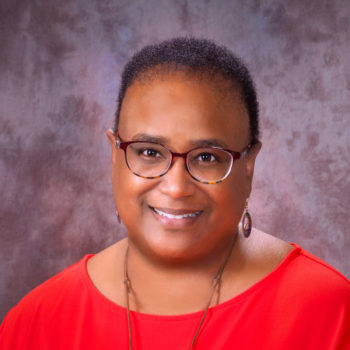 BILL ARTZ
Treasurer | treasurer@americanpilgrims.org
As many other American pilgrims have, I discovered the Camino from watching the movie, "The Way." I completed my first Camino in 2014. After walking the first day from St. Jean Pied de Port to Roncevalles, I cycled from Roncevalles to Santiago de Compostela. 
American Pilgrims on the Camino played a key role in helping me prepare for my Camino and enriching my overall Camino experience. After committing to do the Camino, I joined and became a member. The information provided on their website helped me to learn more about the Camino and to plan and to prepare for my trip. 
Through my local chapter, I participated in monthly hikes,  which helped me to prepare for the physical part of the Camino. More importantly, I found other pilgrims who were willing to share their Camino experiences and guide me and answer all my questions. Their willingness to share their experiences and guide me truly helped to enrich my first Camino experience and embodies the Camino Spirit.  
I am honored to serve on the Board of an organization that provides me with an opportunity to give back to the Camino and to work and to interact with so many amazing pilgrims who share common goals and values in support of the Camino de Santiago in so many ways. I never imagined my own Camino experiences would lead me on this path.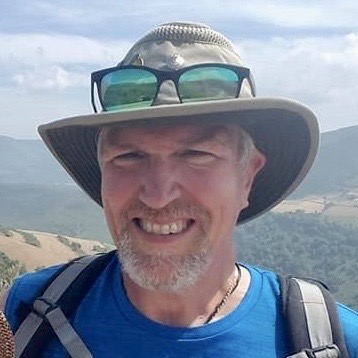 JOSEPH CURRO
Board Member
The year 2019 was full of milestones for me. I was marking 25 years of marriage, 20 years of service with my employer, and preparing to send my oldest daughter away to college. It was also a period of intense spiritual discernment.
When I broached with my wife the idea of going on my own to walk the Camino across Spain, my daughter, a fellow hiker, immediately raised her hand and offered to come along to babysit me. Between that and the serendipitous discovery of a scallop shell in our yard—a long, true story—the deal was sealed. We left the day after my daughter's graduation, walking from St. Jean Pied de Port to Santiago de Compostela, Finisterre, and Muxia, and leaving a piece of brick from her high school at Cruz de Ferro.
In preparation for our trip, we walked with our backpacks to the American Pilgrims Boston Chapter's annual potluck dinner and shell ceremony, joined the national organization and ordered our credentials. In Spain, we were very proud to see the plaque on the Albergue Monte Irago, thanking American Pilgrims on the Camino for their support.
Since returning, I have enjoyed working with the editorial team of La Concha and attending local and national talks online. It was a delight to attend and volunteer at the 2021 St. James' Day Celebration organized by the American Pilgrims Midwest chapters and to meet so many of the board members and other individuals who make our larger Camino family so special.
As a board member, I want to help keep alive the Camino spirit and continue to walk side-by-side with all whose hearts are set on pilgrimage.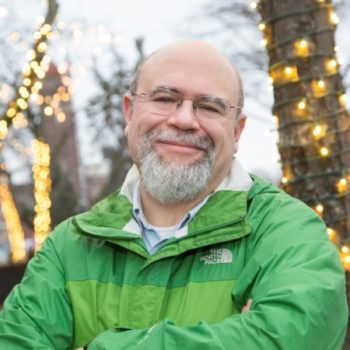 ALLISON VENUTO
Secretary | secretary@americanpilgrims.org
I dreamed of walking the Camino for many years after learning about it while reading a travel memoir.  My husband, John, and I walked the Camino Norte and Primitivo for 6 weeks in 2018.  The Camino provided renewal, freedom, friendship, and love of Spanish culture.  Upon returning home, we got more involved with the Dallas-Fort Worth chapter.  I became a lifetime member because I believe in supporting the spirit of the Camino.  My husband and I plan to walk the Ingles and the Kumano Kodo next year.  Thankful for the lessons learned and friendships made through the Camino, I look forward to continuing to serve other pilgrims.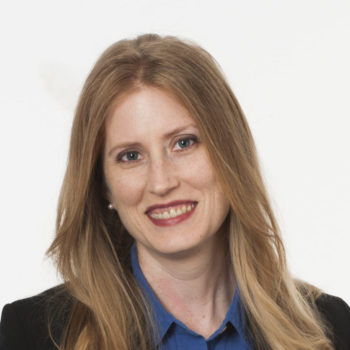 PAULA JAGER
Board Member
Like many pilgrims, I first heard of the Camino de Santiago when a friend suggested I watch "The Way" and get back with her; she wanted me to accompany her mom from Sarria to Santiago! It took me several days after watching the movie to tell her I wanted to start in St. Jean Pied de Port, France. I didn't know why I was going, just that I needed to go. I started in April 2015 with a friend who would walk with me for ten days and then I was on my own until meeting up with my friend and her mom in Sarria. I learned about "Camino angels" and that the Camino really does provide. After arriving in Santiago and spending a couple of days there, I continued on to Finisterre where I foolishly thought that would be "the end."
Upon returning home I knew I wanted to do something more to stay connected to the Camino and give back however I could. I found the South Bend, Indiana Chapter and drove three to four hours each way to attend their hikes to be around other pilgrims! In 2018, I trained to become a hospitalera and became a local chapter coordinator with the newly formed Southeast Michigan Chapter that same year. Serving as a hospitalera in 2019 only increased my desire to give back to the Camino. Being a chapter co-coordinator has given me the opportunity to share about the Camino through chapter events and to help connect past and future pilgrims. I am deeply humbled to have been selected to serve as a member of American Pilgrims on the Camino Board of Directors and look forward to this new chapter of my Camino!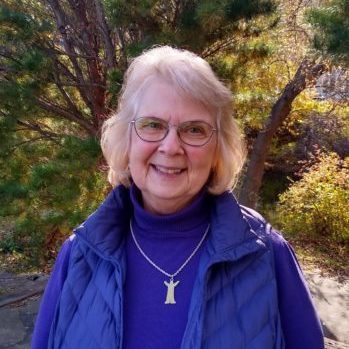 DAVID DONSELAR
Board Member
I walked the Camino Francés with my wife and oldest son, arriving in Santiago 36 days after leaving St. Jean Pied de Port.  The memories that remain the most vivid are the smaller things…the warmth of the freshly dried clothes in Roncesvalles, the smell of bread on the way up to O'Cebreiro and the group of pilgrims singing in the gentle rain as we approached Santiago.  The most rewarding experiences were the people…the exuberance of fellow pilgrims as we walked into town each afternoon, the thoughtfulness of the hospitaleros each evening and the kindness of strangers when we took wrong turns. I'm excited to serve on the Board as we work together to connect the global community of pilgrims right here at home.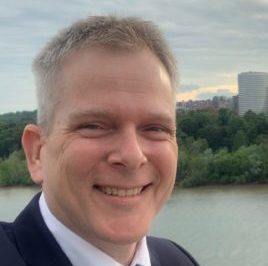 TOM COLEMAN
Board Member
After years of curiosity and longing, I took my first step on the Camino Francés on the Ides of March, 2017. I had prepared myself the best I could and was awed by and grateful for the lessons and gifts I received on the Road to Santiago. Like many Pilgrims, I returned home with joy, elation, humility, feet one shoe size permanently larger, and that space in my newly acquired Pilgrim Heart that only the Camino could fill. That space was filled in 2019 with memorial Caminos for a family member.
These Caminos brought about a series of odd circumstances that led me to the midst of a remarkable choir of Camino Angels and secular saints. Inspired by these gentle and generous souls, I returned home to seek how I could also help others discover, and continue to live, the quiet miracle that is pilgrimage. I have since been blessed and privileged to work alongside you in American Pilgrims, a singular group of talented and dedicated people promoting pilgrimage - a force that can only improve our lives in today's and tomorrow's world. I am humbled and honored to be a member of this community, this organization, and our Board of Directors.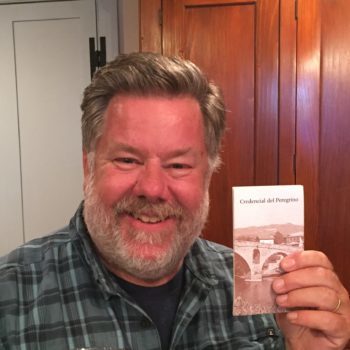 SARA GRADWOHL
Board Member
Committing to walk the Camino is a big decision and like many Americans, I requested my credential from American Pilgrims on the Camino when I walked the Camino Francés in 2015. I didn't become a member until after I returned home and was searching for a way to stay connected with the Camino and the greater community of pilgrims.  I've since returned to walk the Camino Francés again,  and the Camino Portugués and Camino Inglés, and I completed the Kumano Kodo in 2018. Membership in American Pilgrims and participation in a local chapter are wonderful ways to make new friends (we all like to talk about the Camino) and I feel energized being among people with such an incredible shared experience.  If you have never attended a Gathering, it's an exciting, inspirational and meaningful experience and I wouldn't miss it. I am thankful for the information, support, encouragement and connections American Pilgrims has given me and I am honored to serve the community of pilgrims and give back as a member of the board.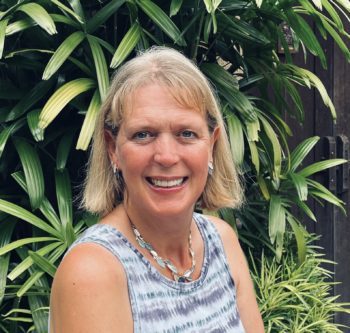 Our hardworking, all-volunteer board of directors helps members of American Pilgrims on the Camino give back to the Camino by ensuring that we fulfill our mission to support the Camino, gather pilgrims together and inform and encourage past and future pilgrims.
Board members serve a three-year term that is renewable once. The board meets four times per year. Board members serve in leadership positions on a variety of committees including finance, governance, chapters, Gatherings, membership, communications, hospitaleros, external relations and technology.
The board works with members to
develop and help local chapters thrive

identify recipients of grants

publish La Concha, our quarterly magazine

maintain a vibrant website

grow membership

host the annual Gathering of Pilgrims

develop the financial resources needed to accomplish our mission.