Serving Your Fellow Pilgrims
You're inspired to walk the Camino or perhaps you've already walked one or more of the many routes to Santiago de Compostela. You want to support the pilgrim community.
The Camino is in your blood and you're wondering what you can do to keep that Camino fire burning!
Perhaps you've served as a volunteer hospitalero at an albergue. Maybe you aren't able or interested in that.
So what else is there?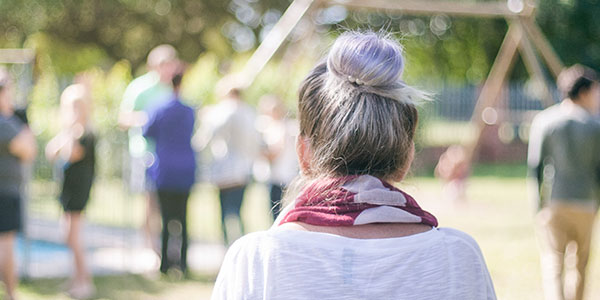 Why Volunteer?
American Pilgrims on the Camino encourages our members to get involved and serve the pilgrim community in the manner that best suits their skills and time availability. This can be as hospitaleros, staffing the Ribadiso Welcome Service, at the local chapter level, or even on our board of directors.
Volunteer Opportunities with American Pilgrims
If you're looking for a way to give back to the pilgrim community, we have many volunteer opportunities available for our members that range from short-term, project-based commitments to ongoing, long-term involvement.
Click on the boxes below to learn more about our volunteer opportunities. We request volunteers be current members of American Pilgrims. We hope to hear from you soon!
Other Volunteer Opportunities in Spain and France
The Ribadiso Welcome Service is a volunteer opportunity for American Pilgrims members at the Ribadiso albergue, operated by the Xunta de Galicia on the Camino de Santiago. Volunteering at Ribadiso is a unique experience.
What's involved?
Volunteers
Serve for a period of 15-days from May to September

Care for pilgrims by welcoming them to the albergue

Answer their questions

Provide information about the immediate area and about their arrival to Santiago

Offer a listening ear and

Direct pilgrims to healthcare resources, if needed.
Skills required
Must be a current member of American Pilgrims on the Camino

Must have completed at least the last 100 kilometers of the Camino

Be in good health and physical condition

Prior training as a volunteer hospitalero or similar experience is helpful but is not required

Spanish language skills are highly desired
Sound interesting? All members of American Pilgrims will be notified by email when we are accepting applications for the next season's postings.
Watch a short YouTube video about serving at Ribadiso by following this link.
Follow this link to learn about Ribadiso and the application process. 
One way to give back to the Camino is to become an hospitalero. Volunteer hospitaleros serve pilgrims in a variety of albergues along various Caminos routes. To be placed in an albergue in Spain, France or Portugal for a two-week position, American Pilgrims members must complete a hospitalero training session and be certified. We offer hospitalero training several times a year in various places around the country.
Watch a YouTube video and learn more about volunteering as an hospitalero by following this link.
For more information see our Hospitalero Training page or email the Hospitalero Training team.
For many pilgrims the first real contact with the "system" is the Pilgrim Office in St. Jean Pied de Port, France. Pilgrims starting out on their first day of their Camino stop here for their first stamp (sello), weather for the pass and general advice. The office is largely staffed by volunteers. More information and contact is to be found at stjeanpieddeport-roncevaux.jimdo.com.
For peregrinos who want another way to show gratitude for their Camino experiences, the Pilgrim's Office in Santiago offers another kind of opportunity. Volunteers serve two weeks in the office, writing Compostelas and distance certificates. The Pilgrim's Office offers accommodation in return for your service. Visit Oficina de Acogida al Peregrino for more information or send them an email for an application.
Pilgrim House is a welcome center in Santiago de Compostela, where pilgrims can find community, conversation, prayer and help with their practical needs. They offer gathering places for pilgrims, practical services such as laundry and a kitchenette, and quiet spaces where pilgrims can reflect on and process their Camino.
Volunteer duties would include welcoming pilgrims and helping them feel at home; helping out with laundry, backpack storage and printing boarding passes; and being available to talk with pilgrims who need a listening ear. Volunteers also help clean Pilgrim House after every shift.
The term of service is a minimum of one week and a maximum of a half month. In order to help us provide quality service, volunteers must have received a Compostela. At present, Pilgrim House cannot offer lodging or food to volunteers.
Interested persons are invited to visit Pilgrim House's website. Contact Gale Sherry (Manager and Volunteer Coordinator) via email for further information about Pilgrim House or to obtain an application form.