Camino Route Overview: Camino Primitivo
Are you considering the Camino Primitivo? This route overview for the Primitivo will give you some information on where it starts (and ends), routing options, distances, key towns, when to go and some tips on how to get there.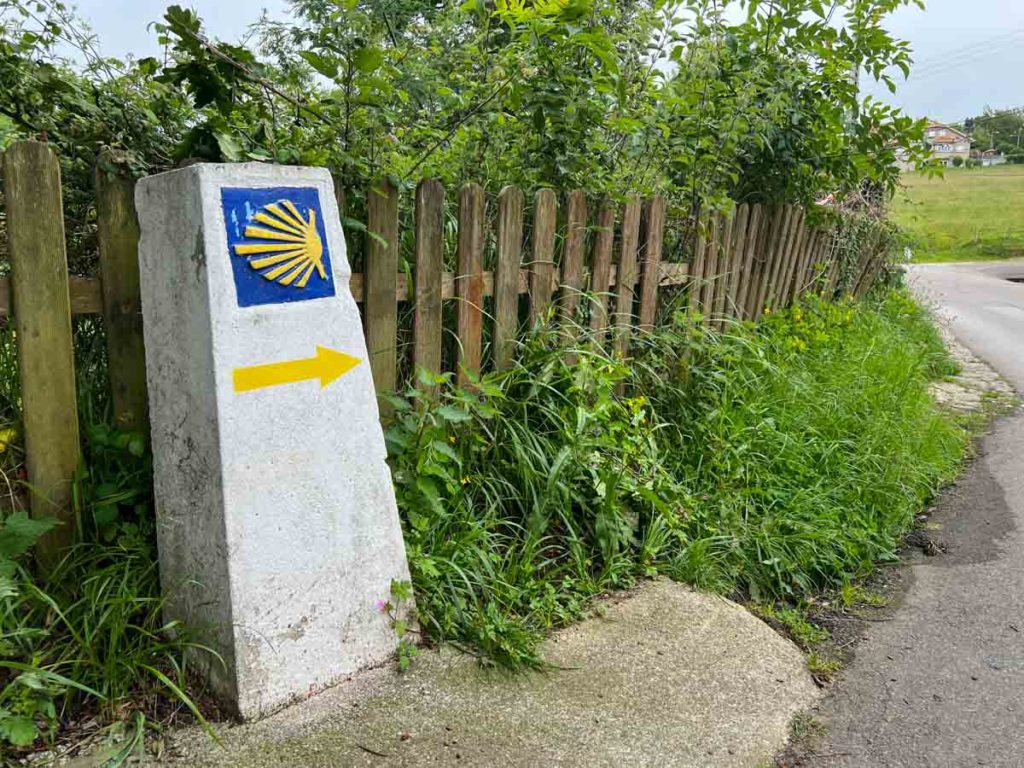 About the Camino Primitivo
In Spanish, "primitivo" doesn't mean "primitive", but rather it means "original", as in the original Camino. In 813 AD, Bishop Flavia told Alfonso II, the King of Asturias, about the discovery of the tomb of Saint James. Curious, he decided to travel to what is now Santiago de Compostela to see for himself, making the first pilgrimage to Santiago.
Alfonso II subsequently paid for a temple to be built to safeguard the tomb, which then began to attract more pilgrims.
The Primitivo represents only about 5% of pilgrims who clock in at the Pilgrim office in Santiago. But it's an increasingly popular route, particularly for repeat pilgrims, because of the a quiet, contemplative vibe.
Interesting Things to See on the Primitivo
The Oviedo cathedral and the nearby Naranco churches are listed with UNESCO for their significant historic heritage. Oviedo also has a small, but well-curated regional art museum. Lugo's intact Roman walls also make the UNESCO list, and you can circumnavigate the city on top of the wall. The city also houses the fascinating Centro Cultural O Vello Carcere, which is a former prison museum which has been converted into an art space.
Popular Starting Points on the Camino Primitivo
The official route goes from Oviedo to Santiago, a distance of 316 kilometers. It joins the popular Camino Francés in Melide. Most people walking the Primitivo choose this routing.
However, there are quite a few pilgrims who start on the Camino del Norte in Irún or San Sebastián. They then veer off the Norte at Villaviciosa and head south to Oviedo.
Some pilgrims want to earn their Compostela by doing a shorter 100-kilometer route, but don't want to start in crowded Sarria. They start in Lugo, walking 101 kilometers on the Primitivo and Francés.
There is also routing that takes the Camino San Salvador from Leon, north to Oviedo, joining the Primitivo there. This adds 120 kilometers to the trek.
How to Get Onto the Primitivo
However you do it, it's a haul to get to Oviedo from North America. The most convenient international gateways are either Madrid or Barcelona.
There is an airport in Asturias with direct flights from Madrid, Barcelona and Lisbon on the Iberian Peninsula. But there are also flights from other European cities such as Dublin, London, Amsterdam, Frankfurt, Munich and others. From the airport, there is a 40-minute bus that will take you to Oviedo.
There is also a major train station in central Oviedo with service from many points throughout Spain. You can also catch an Alsa bus from Madrid Airport directly to Oviedo.
Renfe is the train booking service and ALSA is the bus service.
Camino Primitivo Waymarking
The route is extremely well marked with painted yellow arrows, trail bollards with shell symbols, plaques and signposts, the latter usually with stylized scallop shell symbols. You may even see the odd bit of street art. As long as you're paying attention, it's hard to get profoundly lost on any of the major Camino routes.
If you want backup, we recommend downloading a Camino app. There are several which have excellent maps which you can download for offline use. The physical guidebooks also provide mapping.
Terrain on the Primitivo
The route itself is set at the western edge of the Cordillera Cantábrica (Cantabrian Mountains) and sections of it are characterized by mountainous terrain with ascents and descents of 6-8%. This makes it one of the more difficult Caminos, at least for the 3-4 day section between Tineo and Grandas de Salime.
The trail is a mix of dirt trails, forest paths, farm roads and occasional stints on paved roads.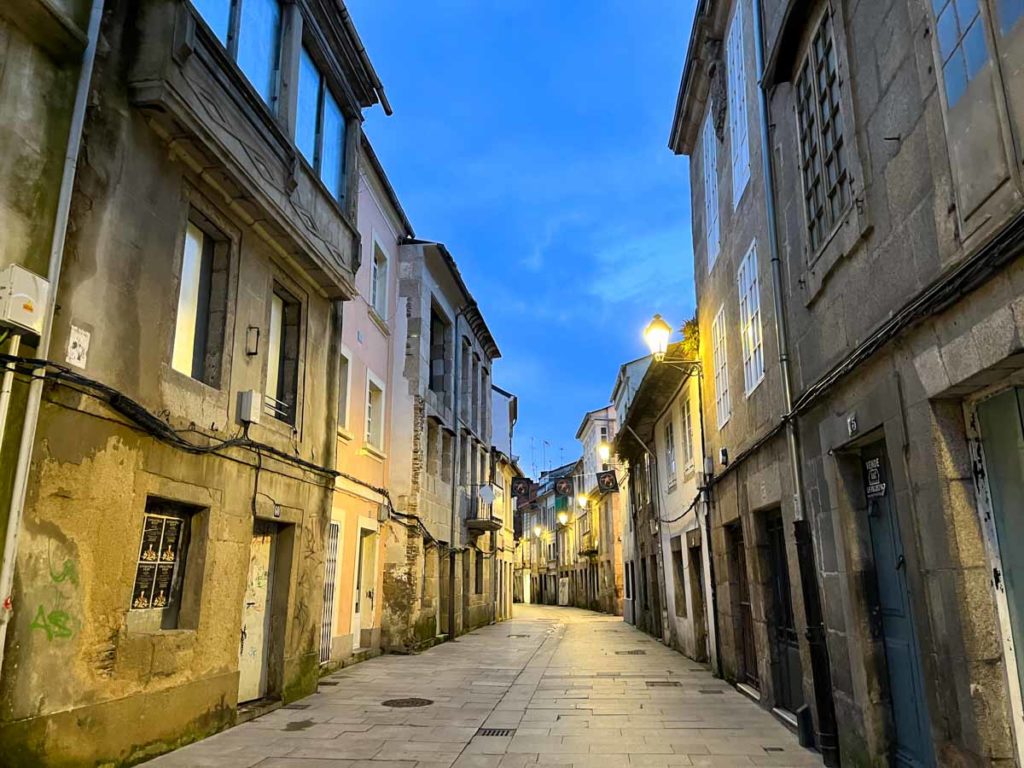 When to do the Primitivo
Like Galicia, the Asturias region is quite a bit cooler, more overcast and more prone to rain than central or southern Spain. It's certainly sunny and warm in July and August, but the region has very moderate temperatures in the shoulder seasons of May/June and September/October.
Since this isn't the most heavily traveled Camino, any time between late spring and early fall would be pleasant. The winter season is tricky as there is more rain, with fewer open albergues.
Accommodations
The Primitivo has a well-developed infrastructure with a good selection of pilgrim albergues, hostales, and small hotels. If you're concerned about making sure you have a bed, you can either call or Whatsapp ahead to a private albergue and ask them to hold you a bed. Or you can aim for a public (municipal) or parochial (parish) albergue, which do not take reservations.
More Camino Resources
Get your pilgrim credential from us in advance of your Camino.
Explore other Camino routes.
Be sure to check out our FAQs on planning your Camino and what to expect while on the trail. If you want some inspiration, check out our list of books, movies and podcasts which feature folks sharing their experiences.
If you have more questions, be sure to join a local American Pilgrims chapter or join us in the Facebook group.
---
Rev 04/07/2023