Thinking about walking the Camino de Santiago?
The Camino de Santiago (the Way of St. James) is a large network of ancient pilgrim routes stretching across Europe and coming together at the tomb of St. James (the apostle James, the Elder, Santiago in Spanish) in Santiago de Compostela in north-west Spain.
In 2018, over 325,000 people received a Compostela. In the year 2000, it was just over 50,000. These numbers don't include people who arrive in Santiago but who don't request a Compostela nor people who walk various parts of the Camino and never arrive in Santiago at all. The total number might be double those cited.
Is there more than one Camino de Santiago?
The Camino Francés is the most traveled route but there are many additional routes throughout Spain and all of Europe. Historically, pilgrims stepped out their front door and walked until they reached Santiago and then walked home.
The Camino Francés is the most traveled route but there are additional routes throughout Spain and all of Europe. Historically, pilgrims walked out their front door and walked until they reached Santiago and then walked home. Please see the Routes Overviews page on our website for more information. The site Mundicamino, among other, has further information.
This depends on the person, but you will walk!  On popular routes like the Camino Francés, there are more options for overnight accommodations so shorter days are possible. Typically, people walk 15 to 20 km a day but it really is a personal decision. Not all kilometers are the same: it will depend on the weather, the scenery, who you're walking with and how much sleep you got the night before.
A Compostela is a certificate provided by the Cathedral that you have completed the pilgrimage to Santiago de Compostela. The Cathedral has few requirements:
You must make the pilgrimage for religious or spiritual reasons, or at least an attitude of seeking.

You must do the

last

100 kilometers on foot or horseback or the

last

200 kilometers by bike.
Collect sellos (stamps) along the way in your credencial.
Follow this link to read more! 
Of course no day is 'typical' but this might be a common scenario. If you are staying in an albergue your day will typically begin about 6:00 a.m., although the 'bag rustlers' may have been up and about since 5:00 or before. Sometimes a breakfast will be available in the albergue, although often not. Most likely you will be able to find something to eat nearby, but sometimes you may have to walk for an hour or more to find something open. In the morning this will almost always be a bar—Spanish bars serve a much wider purpose than they typically do in North America. Breakfast will typically be a café con leche - un grande, por favor, toast or bread, butter, jam and, if you're lucky, freshly-squeezed orange juice.
Then you will walk. Or cycle. Sometimes you'll travel alone, sometimes you'll find yourself traveling and talking with a complete stranger. You will learn to execute the 'language dance' wherein you determine the best common language between you. How late in the day you will walk will depend on many factors—your endurance, the weather, how many kilometers you want to cover, the spacing between towns. Many peregrinos stop for the day around 1:00 or 2:00, common opening times when the albergues start registering for the night.
The albergues are where you will meet others on the Camino and this will become one of the most important memories of your experience. In the albergues a typical routine will be to claim a bed, dig some clean clothes out of your pack, take a shower, wash dirty clothes, take a siesta and then early in the evening find something to eat. In most of Spain eating in the evening before, say, 9:00 is very difficult—not to mention considered completely uncivilized! On the Camino it will generally be easier because there will be restaurants and bars catering to the daily cycle of the peregrinos.
Then you will crash for the night. The next morning you'll get up and do it all over again!
There are lots books and apps available and you'll likely hear that one is better than the other! For an extensive sampling of what's out there, visit the Books page on our site. Check out our Facebook groups or other online forums, join one of our local chapters or check on Amazon or your phone's app store to see what is popular, read some reviews and make a choice that works for you. Most guides have the same information as far as maps and accommodations, but some are more detailed in history, spiritual resources and photos than others. An important thing to remember is your decision will be reflected in the weight of your backpack!
Your starting and ending points on your selected route will depend your answers to two principal questions:
How long do you have to walk?  

Is it important for you to arrive in Santiago?
Answer these questions first and then check out various web resources to figure out your options.
Spain has a very good bus and train system, as does the rest of Europe. Using Rome2Rio

can help you get to your starting point.

Ask a fellow pilgrim for advice in our Facebook groups or at a local chapter meeting!
Hope for the best and expect the worst.  If you are planning on walking several weeks, you are likely to experience all types of weather. Summer can be very hot and in winter you'll likely experience snow especially at higher elevation.  Galicia is known for its rainy weather year-round.

We encourage you to check out the climate tables on our Online Resources page.
Remember that weather and climate are not the same thing! Weather is what you're likely to get in the next few days. Climate is a long-term average. The fact that your buddy had fabulous weather last May has zero bearing on what you'll encounter!
Accommodations run the gamut! There are albergues that charge between €6-€15 per night which will get you a bunk bed, shared bathrooms and sometimes access to the kitchen to prepare food. Albergues can be public, private or run by Camino associations or religious organizations. There are also small family-run hotels which fall into the €25-€40 range. Finally, there are business and luxury hotels that can find on any hotel booking site. The peak of the accommodation pyramid is the Spanish

Parador hotel chain

!
A major concern before leaving and a major topic of conversation on the Camino a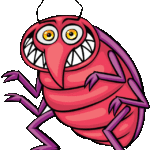 re bedbugs (chinches). Are they present on the Camino? Yes, they are present on the Camino in various places and at various times. But then they may also be found in five-star hotels. As they come and go however it is not possible to list specific albergues to avoid and the best defense is to learn what to look for in whatever bed you will be sleeping on and what signs to be concerned about.
Be aware that, although they can be very annoying and perhaps hard to eradicate, they do not carry disease. A moderate amount of heat kills them - like 60°C or 145°F - so washing your things in a machine in hot water or tumble drying are effective treatments. For things that cannot be washed, putting them in a black plastic garden bag and leaving it in the hot Spanish sun for a few hours might or might not be effective depending on the temperature reached.
For general information you might read the page on the Centers for Disease Control (CDC). The Illinois (USA) Department of Public Health has a superb page. Virginia Tech has a good article on heat treatment.
This is highly personal. Most public albergues do not accept reservations. For some, not knowing where you will sleep is an essential part of the pilgrimage, trusting the 'Camino will provide'.  Not having reservations also give you flexibility to have a shorter or longer walking day. Others like the certainty there will be a bed waiting for them. Plentiful accommodations will depend on the route and season. Some folks split the difference and will have reservations the first few nights and then determine if reservations are needed as they continue to walk.
Spanish food is plentiful, filling and delicious. There are plenty of places to eat including restaurants, bars and grocery stores along the way. The most filling and economical is to order the "menú de peregrino" or "menú del día" for a three-course meal including wine and bread which typically run between 10 and 15 euros.

Some albergues will offer a meal. Some others will make their kitchen available for cooking your own dinner.
There are clinics and health centers in most towns. Health providers are very familiar with pilgrim ailments including blisters, tendonitis and knee issues. By American standards, treatment is reasonably priced, but we've heard some stories where that is not always the case.

Spanish pharmacies have more leeway to offer treatment suggestions that those in the U.S. Plus pharmacists have very likely seen your affliction many times before! Pharmacies are always identified by the green cross sign.

Before you leave home, check with your health insurer to see if you are covered overseas and consider buying a supplemental travel insurance policy.
There are backpack transport services available on all of the more commonly traveled routes. If you don't feel you can safely carry your backpack, talk to any albergue volunteer or hotel desk person and they can direct you to an affordable backpack transport service.
There is

 

bus or train service

 

along most of the

 

Camino Francés

 

and it is actually quite common for

 

peregrinos

 

to use transport from time to time for various reasons. Perhaps a personal schedule restriction is looming, perhaps an injury is preventing walking for a few days, perhaps the weather has become untenable. In places where there is no bus or train service, usually a taxi can be arranged.
Please note that this flexibility about using transport does

 

not

 

extend to using transport within the 100 km limit for obtaining the

 

Compostela

 

(200 km if cycling). This last 100 km stretch

must

be completed on foot (200 km if cycling).

Although it may seem like 'cheating', using transport when needed can keep you out of physical trouble or potentially save you from further injury.
We recommend getting out and doing some walking. Consider what works for you. You may want to try to walk an hour or more several times during the week and a longer walk on the weekend. It will help you both physically and mentally get ready to walking long distances day after day. Also, you'll want to start walking with a full backpack. That may help you to decide to leave some things at home.
Go to a sporting goods store where the staff knows the Camino!

Get a backpack that fits your frame. Most people walk with a 35-liter bag but it's a very personal decision.  Remember weight really adds up. Consider what you will really need. For many people that means a set of clothes to walk in and a set of clothes to wear when you aren't walking. Most pilgrim facilities have laundry facilities. That may mean a washer/drier or a sink/clothes line. Other items such as sleeping bags, warm clothes and any 'luxury' items will depend on how and when you are walking.

This is a basic

camino_packing_list.
Most people have strong opinions about this eternal question. No matter what you decide, be sure you have walked in your shoes and have properly broken them in. Don't let a blister or BLISTERS prematurely end your pilgrimage!
Strictly speaking U.S. citizens traveling to Europe do not need a visa - but there are some subtleties that U.S. citizens need to be aware of. First of all, Europe is not exactly the same thing as the European Union (EU). And then there's this thing called the Schengen Area. All three of those collections of countries are similar but they're not exactly the same and for purposes of visiting "Europe" it is the Schengen Area that's of primary concern.

It has been true for a very long time that U.S. citizens have generally not needed a visa to travel to Europe. There has however been a limitation on how long a U.S. citizen could stay in the Schengen Area and that is 90 days inside a rolling 180 day interval. Most visitors stay less than 90 days so that has not been a widely known limitation. However there is an important change coming!

U.S. citizens traveling to Europe will soon need to apply for an ETIAS (European Travel Information and Authorization System) visa waiver which is the new travel authorization for Europe that will go into effect in 2022. Similar to other countries and regions in the world, Europe has recently decided to improve its security level to avoid any further problems with illegal immigration and terrorism. An ETIAS is valid for three years and permits multiple entries.

This means that, by the end of 2022, all Americans traveling to a European country in the Schengen Area will be in need of an ETIAS waiver. ETIAS will permit travel to all Schengen countries for short stays (the 90-day limitation above) during its validity. You can read more at the source.
This gets a big "it depends!" If you stay in albergues, buy groceries and cook most of your meals, you'll likely spend 30 to 35 euros a day. If you stay in hotels, stop for drinks, visit museums or buy a round of beer for your new friends that will go up.
In rural Spain, few places except higher-end accommodations and grocery stores accept credit cards. While Spain is a modern country, rural Spain's economy is more cash-based economy. Most towns have an ATM. Most pilgrims carry enough cash for several days. Be sure to bring two bank cards with you in case one fails.
Many bars, hotels and even albergues now offer free wi-fi. (Pronounced "wee-fee".) Check with your cellular service provider about options you have when traveling. When in doubt, keep your phone in airplane mode to avoid surprise mobile phone bills when you get home.

Another option for smart phone users is the WhatsApp app. Using this app you can make phone calls and send messages.
And you're ready to hit the road
You can use today's technology to keep in touch with family and friends back home, with Facebook posts, emails and text messages, and you might even consider keeping a blog.

A popular free app you might want to download is WhatsApp Messenger.
Check the Local Chapters page on our website to see if there is local American Pilgrims chapter in your area.

We invite you to join our American Pilgrims Facebook groups:

For walkers 

and

 for cyclists.

Pilgrims, in general, are a very friendly and loquacious bunch of people and are happy to answer any questions you might have.
Upon return, many pilgrims have a longing to return to the simple rhythm of daily walking and the camaraderie of the Camino. American Pilgrims local chapters are a great way to reconnect with that Camino Spirit.

Consider participating in the activities of one of our more than 50 local chapters!
If you're looking for other ways to give back, read more...
Consider taking our approved hospitalero training course and become a certified hospitalero!
Earplugs can save you from sleepless night due to snorers. Even if you stay in hotels, walls can be thin! Bring extra and give them away joyfully, your fellow pilgrims will be thankful.

An eye mask can help you sleep when the early-risers start turning on the lights.

Bring a journal. Reflect on the things you've seen, the people you have met, and the emotions you've had.

Learn to say hello, good morning in several languages. The Camino is a polyglot, international community.

Learn some basic Spanish. It will only improve as you go and the locals always appreciate the effort.

Take it slow the first few days, let your body adjust to the new routine.

Take a look at your American Pilgrims on the Camino credencial and take time to appreciate the Spirit of the Camino and all this experience has to offer.