Get fully immersed in the experience of the Camino with these fiction books. Find spiritual quests, grand adventures, honorable seekers, stolen ancient artifacts and just a tad bit of mystery and mayhem.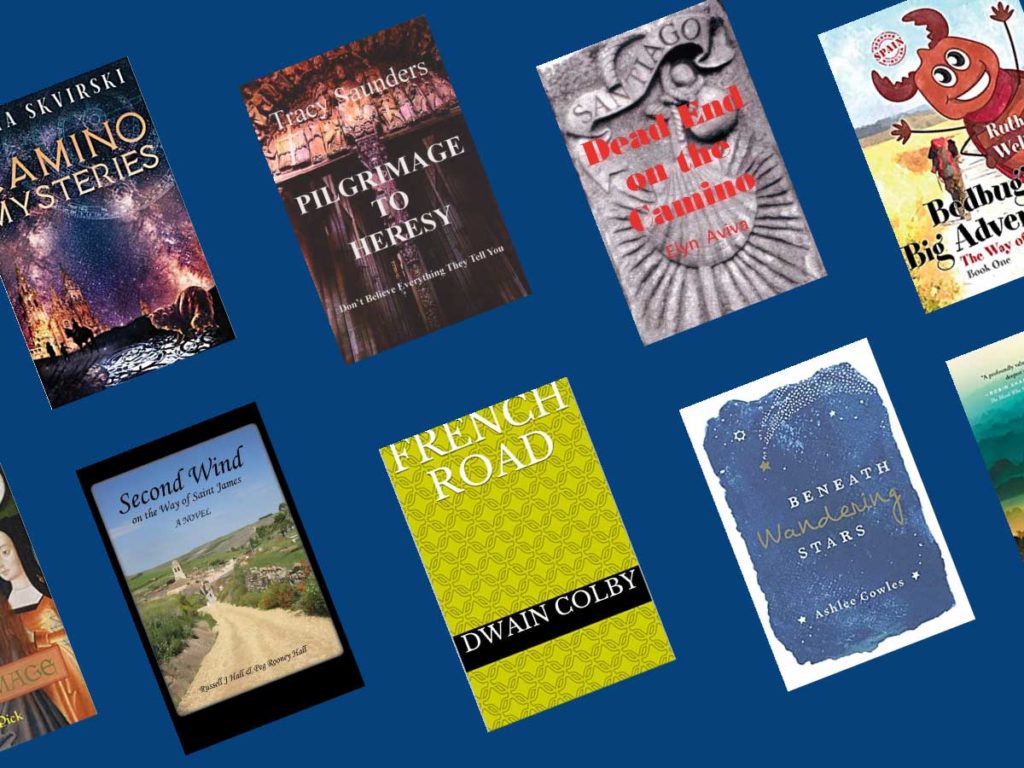 For more inspiration on the Camino, check out our list of history and culture books, guidebooks and movies about the Camino.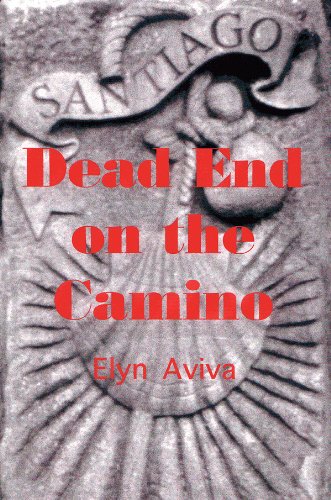 Dead End on the Camino: A Noa Webster Mystery, Elyn Aviva
(published 2001)
Dead End on the Camino is a contemporary mystery inextricably tied to the past. Filled with accurate historical detail, cultural tidbits, and vivid descriptions of culinary delights, cathedrals, and the cities and villages along the Camino de Santiago, Dead End on the Camino takes the reader on a life-and-death treasure hunt across Spain.
In 2004, Aviva also published The Journey: A Novel of Pilgrimage and Spiritual Quest, which follows Gwen, a young American pilgrim, who is confronted by a vision that won't leave her alone.
More info on Goodreads.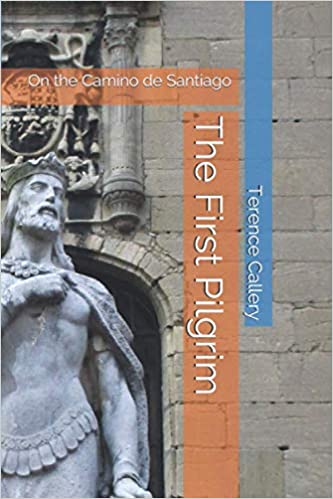 The First Pilgrim: On the Camino de Santiago, Terence Callery
(published 2020)
It was 814 CE. They were long-shot underdogs and if they were to survive, they needed a miracle. The armies of Islam had swept like wildfire into the Iberian Peninsula. By the beginning of the 9th century, King Alfonso's Kingdom of Asturias was one of the few enclaves of Christianity remaining in España. The First Pilgrim is a fictional account of the aspirations of a nation, the determination of its King and the faith of its people. It is also a medieval detective mystery.
More info on Goodreads.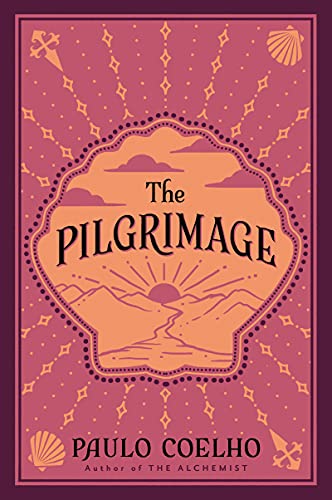 The Pilgrimage: A Contemporary Quest for Ancient Wisdom, Paulo Coelho
(published 1987)
Considered by many the quintessential Camino story. A glorious mixture of adventure story and guide to self-knowledge, this book recounts the trials of Paulo and his mentor, Petrus, as they journey across Spain in search of a miraculous sword.
More info on Goodreads.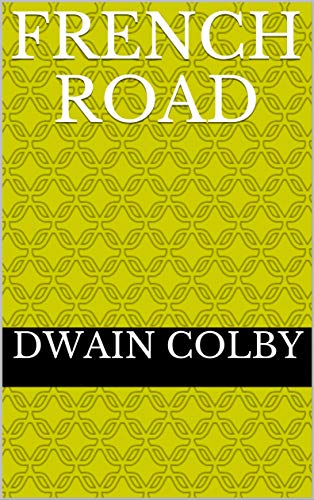 French Road, Dwain Colby
(published 2019)
Jerome Lionel Barbar was a Professor of Medieval History with a specialty of Spanish medieval history. While he had visited Santiago de Compostela several times during his long career, he had never actually made the pilgrimage. When he finally retired at age 70 he set out for the little French town of Saint Jean Pied de Port, just across a small river from Spain – the start of the Camino Francés.
The professor dies in Spain and his voluminous notes pass to a friend and colleague but it appears a significant part of the final papers are missing. He is unable to get satisfaction from the Curia in Spain and he finally decides that he has to retrace the Professor's steps and find out what happened to those notes.
More info on Goodreads.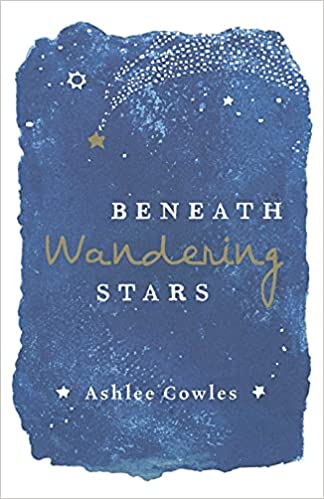 Beneath Wandering Stars, Ashlee Cowles
(published 2016)
After her soldier brother is horribly wounded in Afghanistan, Gabriela must honor the vow she made: if anything ever happened to him, she would walk the Camino, making a pilgrimage in his name. The worst part is that the promise stipulates she must travel with her brother's best friend — whom she has despised all her life. Beneath Wandering Stars takes the reader on a journey of love, danger, laughter and friendship, against all odds.
More info on Goodreads.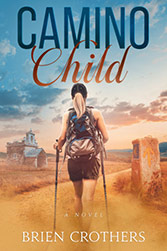 Camino Child, Brien Crothers
Camino Child is a multi-generation family epic, as told by teenaged Californian, SUMMER DARLING. Join Summer as she follows a cryptic journal on the Camino de Santiago, discovering unexpected friendships, beauty, and "Camino magic" along the way. But will she find what she's looking for?
In 2016, Crothers also published Su Camino…: 20 Days – 785 Kilometers – Camino de Santiago, an introspective global journey to awareness and self-discovery catalyzed by 20 summer days walking the Camino de Santiago.
More info on Goodreads or on author's website briencrothers.com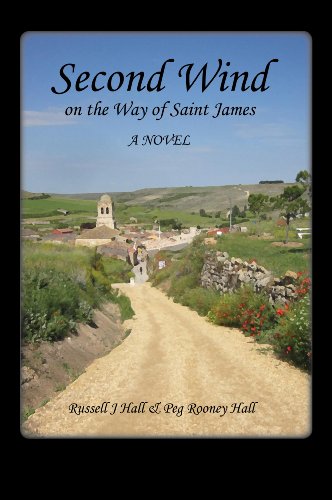 Second Wind on the Way of Saint James: A Novel, Russel J. Hall and Peg Rooney Hall
(published 2013)
Second Wind is a story of the beauty and power of the Camino, and its influence on the people who walk it. It is a tale of old friends and wildlife naturalists, Bert Charles and Helen Morgia, who are at the turning points in their lives when the successes and failures of career and marriage are mostly in the past and the "what next" question looms. They walk the Camino together, unsure of what, if anything, they are seeking. Will the Camino help them find their second wind?
More info on Goodreads.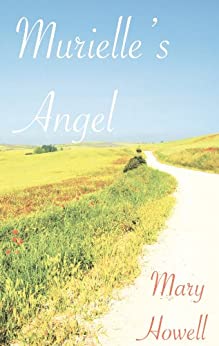 Murielle's Angel, Mary J. Howell
(published 2013)
Forty-eight-year-old Rosemary Wallace, for reasons that escape her, becomes an uncertain pilgrim – "I can't go on this way or that way or any way at all. I am just walking." What unfolds in Murielle's Angel, in prose that mirrors the pace of the walk, is a collection of stories that interweave as step after step is taken- an angry young man, a tall blond stranger, an avuncular Spanish poet, a doctor accosted by a man in the village of Casanova who wants her to be his and wants a kiss 'on account' and the enigmatic Murielle, whose drawings invert perception.
More info on Goodreads.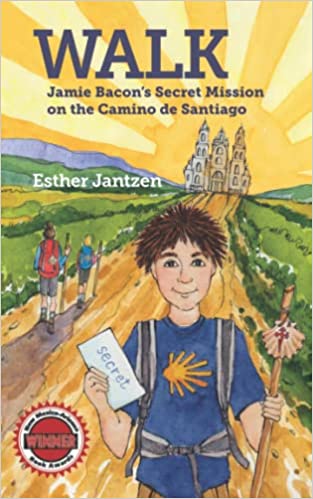 WALK: Jamie Bacon's Secret Mission on the Camino de Santiago, Esther Jantzen
(published 2020)
One of the very few Camino books written for children. A mystery and travel tale about the missteps, adventures and heroism of an American boy who walks the 500-mile pilgrimage with his home-schooling family. (For kids in grades 4-9 and their parents and grandparents.)
More info on Goodreads.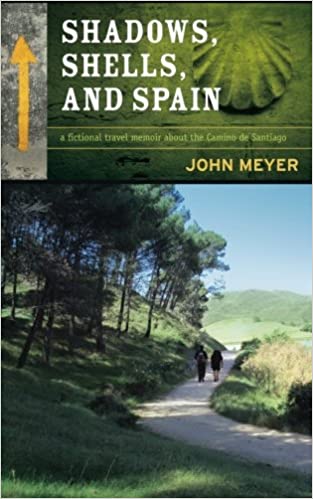 Shadows, Shells and Spain, John Meyer
(published 2017)
Lost and listless on the island of Mallorca, Jamie Draper searches for his estranged wife, Pam, who has left him without any explanation or warning. Exploring her last known location, Jamie stumbles upon a letter from his missing wife promising full disclosure as to her departure and her current whereabouts. There's just one catch: her mysterious adventure is disclosed in a series of letters she's left hidden along the ancient Camino trail.
More info on Goodreads.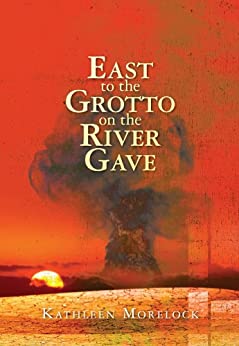 East to the Grotto on the River Gave, Kathleen Morelock
(published 2012)
There is a time portal north of Santiago. Through this portal pass a 10th-century Moor, a 19th-century Irish nun, a 27th-century environmental scientist and an 18th-century sociopath. The disorder of time brings them all, and a few others, together to expose a murderer, to rescue a kidnapped child and to save the earth from a planet-destroying bomb. A rare religious, science fiction novel.
More info on Goodreads.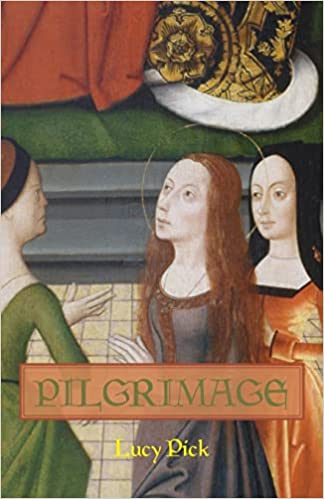 Pilgrimage, Lucy Pick
(published 2014)
The last thing Gebirga of Flanders remembers seeing is the argument between her parents that ended in her mother's death. In the years since she has learned to negotiate her family's castle of Gistel as a blind woman but everyone assumes that one day her home will be the convent founded in her mother's honor. An accidental encounter offers another path, and Gebirga flees her callous family with a pack of pilgrims that includes a count's daughter bound for marriage, two clerics writing a guidebook and a mysterious messenger with an unknown agenda, all headed along the pilgrimage road to Compostela.
More info on Goodreads.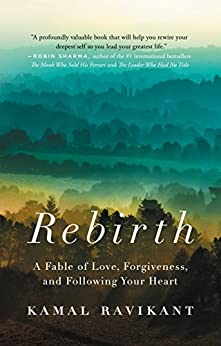 Rebirth: A Fable of Love, Forgiveness, and Following Your Heart, Kamal Ravikant
After the death of his estranged father, Amit takes his parent's ashes to the Ganges to fulfill a deathbed promise. Instead of returning home, he wanders, his pain and grief leaving him confused about his future. Almost broke, unsure about his direction in life, and running from memories, he is led by fate to the Camino de Santiago. Once a reluctant pilgrim, Amit realizes he cannot stop until he completes the journey. With each step Amit is challenged to confront his fear of following in the footsteps of his father, the loss of a woman he may love after all, and the reality of an uncertain future.
More info on Goodreads.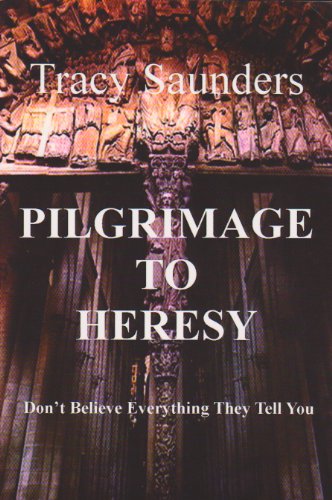 Pilgrimage to Heresy, Tracy Saunders
(published 2007)
A Spanish gnostic bishop argues for his life in the year 385 CE. A modern-day pilgrim on the Camino de Santiago searches for keys to her existence. And an ancient text binds them together. A tale of intrigue that asks disturbing questions about the nature of faith and pilgrimage.
More info on Goodreads.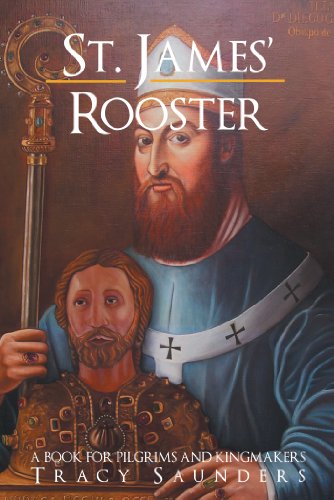 St. James' Rooster, Tracy Saunders
(published 2012)
Set in Santiago de Compostela, part present-day fiction intertwined with much historical fact, St James' Rooster takes the reader to the turbulent times of the Middle Ages and the beginnings of the cult of St James. Diego Gelmirez, Bishop and then Archbishop, follows his driving ambitions to make Compostela into another Rome. In so doing he challenges a queen and rivals a Pope, even as it puts his own life in the gravest danger.
More info on Goodreads.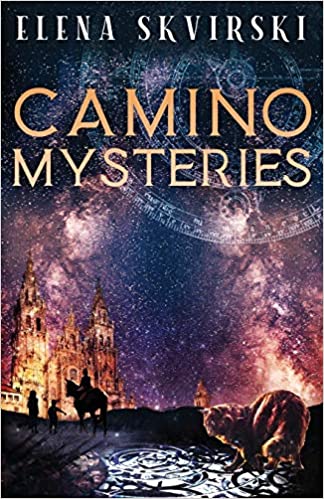 Camino Mysteries, Elena Skvirski
(published 2020)
Join Stella, a precocious seven-year-old, as she departs with her brothers and her friend on a quest to Santiago. Travel along as mysterious messages guide them during their spiritual adventure toward the convergence of the earthly and celestial realms on the Camino. Passing through mystical space and time, they are transported into magical settings, time-traveling to the Middle Ages.
More info on Goodreads.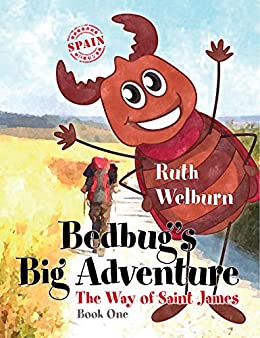 Bedbug's Big Adventure, Ruth Welburn
(published 2013)
Bedbug is a happy friendly little guy who lives in a dormitory in Saint Jean Pied de Port. He has never seen the world; he has never been out of his mattress. He wonders why the pilgrims are so excited. He wonders where they go and what they see. He would like to go on an adventure, so he hitches a ride on Pilgrim's bedroll and travels along the Way of Saint James with her.
More info on Goodreads.
More Camino Inspiration
If you are planning a Camino, be sure to request a credential from us. Learn about the various ways to do the Camino on our routes page. And join a local chapter for community and local hikes.
We've also got a ton of good Camino planning resources.
Rev 04/08/22