Registration is open for Hospitalero Training session in Colorado Springs, CO
Many pilgrims feel they are part of a stream of humanity, or even a flow of history, moving ever westward to Santiago. As an hospitalero in an albergue along the Camino, you become a rock in that stream. The rock stays in place and a drop of water hesitates briefly and then moves on, leaving the rock to interact with the next drop and the next. You provide a resting place where fellow pilgrims can stop to renew themselves in body, mind and spirit. Those who have gone from walking the Camino to serving as hospitaleros say this experience is in every sense a Camino of its own.
What does an hospitalero do?
Provide a warm and sincere welcome to all pilgrims.
Listen to the pilgrims.
Carry out daily chores (includes cleaning bathrooms) to keep the albergue well stocked, clean and safe.
Interact with the local community.
Advise pilgrims on such things as:
Where to find local cafes, restaurants, markets;
When and where church services are held;
Where to find pharmacies, clinics, other resources;
Where to find local sites of special interest; and
What lies ahead along the Camino.
If this sounds like something you want to be a part of, read on!
Our next training session will be held at La Foret Conference and Retreat Center in Colorado Springs, CO, and will begin at 4:00 PM on Friday, September 9, 2022, and conclude at 5:00 PM on Sunday, September 11, 2022.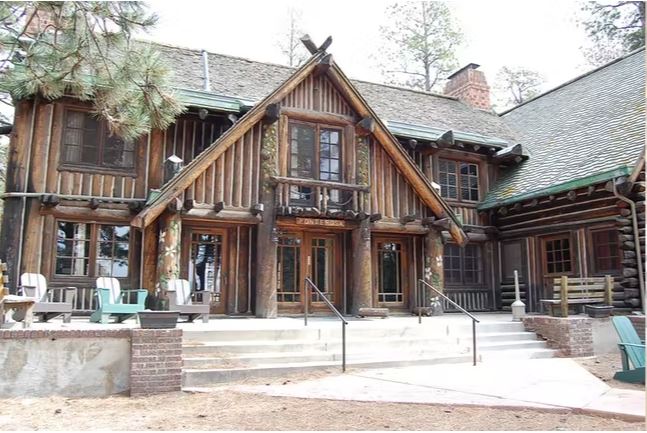 Checklist
To attend you must:
Have walked at least 100 km or biked at least 200 km of the Camino
Have stayed in at least 3 non-private albergues
Be a current member of American Pilgrims on the Camino
Be at least 18 years old by September 8, 2022
Provide proof of COVID vaccination plus booster
Note: if circumstances warrant at the time of training, a masking and/or testing requirement might be imposed. Bring your masks!
Training Schedule
Check-in: 4:00 PM on Friday, September 9, 2022
Training complete: 5:00 PM on Sunday, September 11, 2022
You must attend the entire training session to be certified! Make your travel plans accordingly.
Registration closes on August 22, 2022 or when the session fills, whichever comes first. Don't hesitate, register today! If you have questions regarding the training, please email us.
Why train with American Pilgrims?
Most albergues look for volunteer hospitaleros who are experienced pilgrims who have taken an hospitalero training course. American Pilgrims on the Camino offers the only training course in the United States. The Spanish Federación system as well as virtually all other organizations overseeing albergues accept our training course.