American Pilgrims Grants Program Recognized with Trifinium Award by Federación Española
At an awards ceremony in Madrid on October 21during the XII International Congress of Jacobean Associations, American Pilgrims on the Camino was awarded the International Jacobean Trifinium Award: a Life, a Work and an Action Program by the Spanish Federation of Associations of Friends of the Camino de Santiago. The first Trifinium Award was presented in 2012 to recognize those people, groups, institutions, etc., who have supported and contributed to the Camino de Santiago.
American Pilgrims was awarded the prize in the "One Action" category, recognizing our unique grants program, which was described as "an altruistic program, supporting non-profit Jacobean entities and organizations that work in Spain, Portugal and France on the Camino de Santiago and for facilitating the transit of pilgrims." Thanks to membership dues and donations, we have granted more than $400,000 and funded more than 100 projects which support the infrastructure of the Camino. In 2021, 11 organizations received grants totaling $48,000. The consistency and stability of our program throughout the years was considered to be an important factor in awarding the prize to American Pilgrims.
Our Grants program provides opportunities for our members and donors to express gratitude for our Camino experiences. A pilgrimage on the Camino offers us a challenge that is safe and values simplicity. The traditional hospitality and basic amenities offered by the albergues and other organizations on the Camino makes up a large part of the experience, and we are committed to supporting the enduring tradition of the Camino.
We are honored to be in the company of the two other recipients of the 2021 Trifinium Awards: in the "One Life" category, Ángel Luis Barreda was recognized for the immense work carried out in recent decades, both as a scholar and active supporter of the Camino. Regarding the "One Work" modality, the pioneering and exemplary work carried out in Spain since 1962 by the Estella Association, has been recognized by the jury from the triple aspect of information to pilgrims, hospitality and research. All the winners were unanimously by the members of the jury, who based their decision on the following qualities and merits of the winners.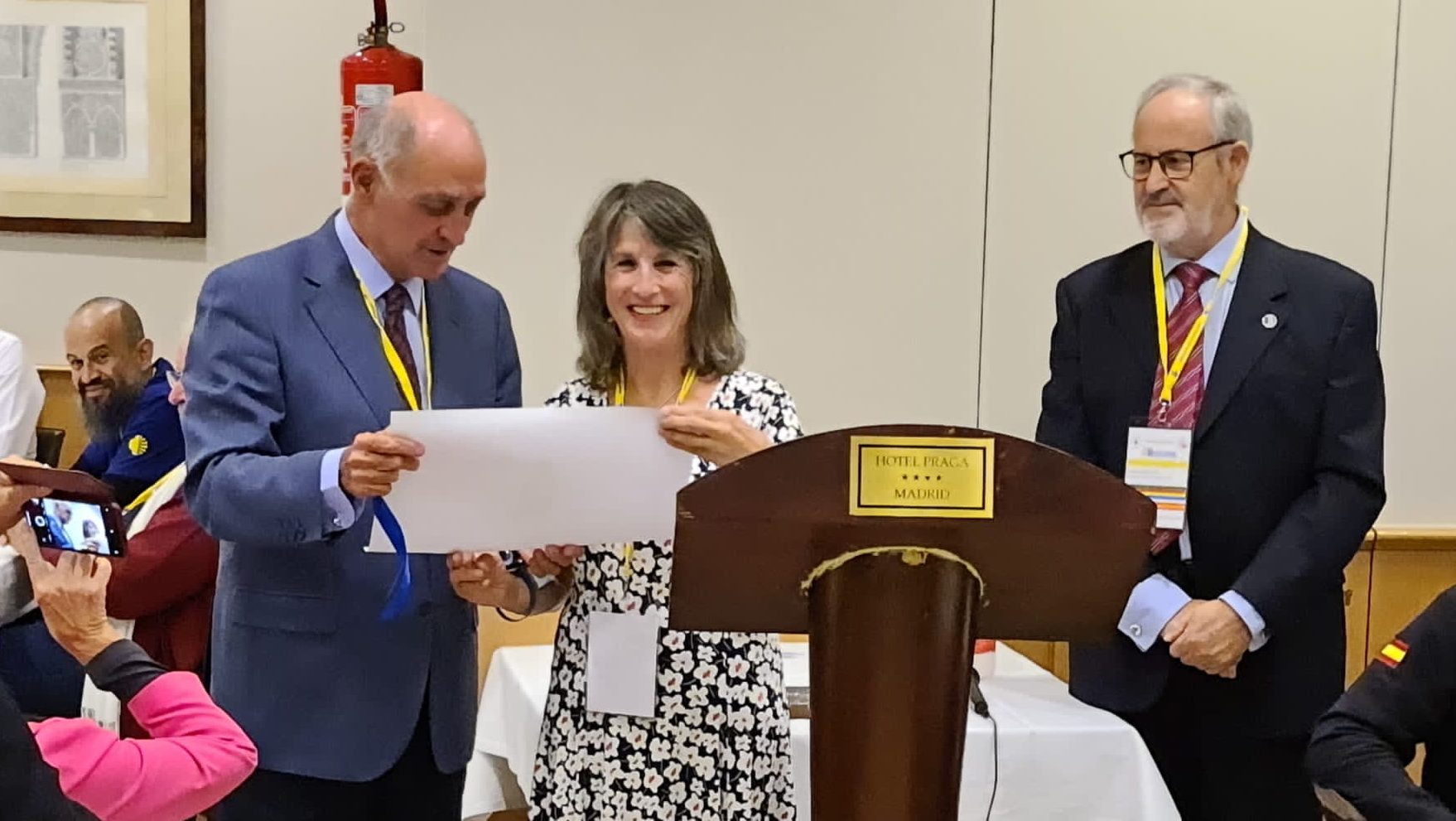 Follow this link to read the story on the website of the Spanish Federation of Associations of Friends of the Camino de Santiago.