American Pilgrims' 2nd Annual Virtual Open House, Saturday, December 10, 2022
This event featured notable Camino personalities John Brierely, Leigh Brennan and Johnnie Walker Santiago, and Dan Mullins.
A little bit about our sessions and speakers
11 AM EST: John Brierley shared inspirations from how the Camino is emerging strongly from COVID to his powerful personal reflections on the healing power of the Camino. John is the renowned author of multiple Camino pilgrim guides. This event dedicated a significant amount of time to answering participant questions.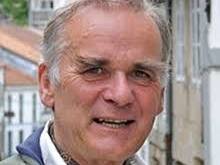 1 PM EST: We were joined by Leigh Brennan and Johnnie Walker, both well-known in the Camino world and experienced pilgrims who live in Santiago. Leigh and Johnnie are our "Voices from Santiago." They shared the experiences of their journeys that brought them to Santiago and what life is like there as both residents and as pilgrims.
Leigh is the founder and host of The Camino Cafe podcast and Good Morning, Santiago, a Camino newscast, Since first walking in 2019, Leigh moved from the US to Santiago. She now dedicates her time to promoting healing and peace through capturing pilgrim stories to give interviewees a way to share their stories, to inspire listeners to want to walk a first or another Camino, and to help keep the Camino Spirit alive for pilgrims in between walks. The newscast focuses on news from Santiago and the Camino, plus, offers timely tips and news from the path directly from pilgrims who have just arrived in Santiago. Leigh lives in Old Town and you will either see her walking her pup, Cooper, or hanging out with Pilgrims.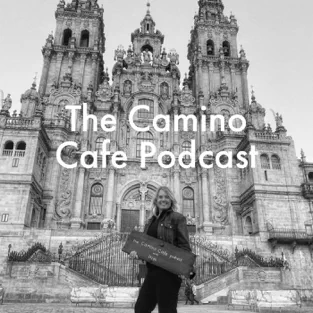 Johnnie Walker has published 17 books on different aspects of the Camino – all of the proceeds go to charity. He has walked over 50 Caminos. He volunteered for seven years in the Pilgrim Office where he started the Welcome Service and the Camino Chaplaincy.
8 PM EST: We are joined by Dan Mullins, Camino podcaster, songwriter, singer, and musician) who delighted us with Camino inspiration and song live from Australia.
Each session was hosted by Tom Labuzienski, board member and membership committee chairman. We had a fantastic turnout at each of the three sessions. If you missed one or all of them, you can watch a replay by clicking this link to our YouTube channel. Subscribe today and opt-in to notifications and you'll be alerted when we've posted new content.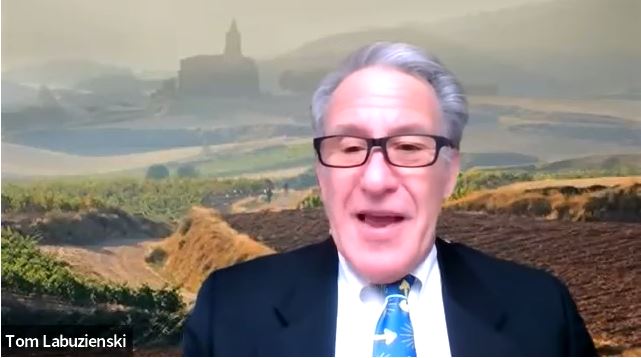 Members of American Pilgrims receive email invitations to all of our events. Not a member of American Pilgrims? Join today and receive notifications of all of our upcoming events.