Annual Gathering of Pilgrims
American Pilgrims on the Camino hosts an annual Gathering of Pilgrims in a different location each year.
The Gathering is an opportunity to share experiences, to support one another and to learn more about the Camino and the pilgrimage experience.
Mark your calendars, pilgrims! 
The 25th Annual Gathering of Pilgrims will be held from Thursday, March 31 to Sunday, April 3, 2022, and will return to the YMCA Blue Ridge Assembly in Black Mountain NC (just outside Asheville), the site of the 2019 Gathering.
When can I register?
We expect to open registration in early January 2022, so stay tuned and check back here for updated information. Members of American Pilgrims will receive an advance email notice and a registration discount. If you aren't a member, join or renew today!
What's included?
Full registration includes all plenary and breakout sessions, entertainment, receptions, three nights' lodging, and eight meals (Thursday dinner through Sunday breakfast). Commuter registration does not include lodging or breakfast, but does include lunch and dinner. We have a wonderful program planned with something for everyone!
What's it cost?
$395-full registration - members ($495 for nonmembers)

$195-commuter registration - members ($295 for nonmembers)
Attendance will be limited to 275 and we expect high demand. We will follow the Covid-19 protocols required by the YMCA, which include proof of vaccination or negative Covid test (within 72 hours) and masking in indoor areas.
What are the accommodations?
Accommodations will be double occupancy. A same-sex roommate will be assigned if you do not have one at the time of registration. A limited number of single rooms (additional cost) are available for those who prefer not to have a roommate. Bedding and towels are provided; bring your own toiletries, PJs and hairdryer (if needed).
What's on the program?
Follow this link to the download the 2022 draft program.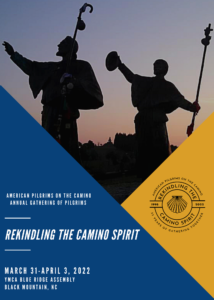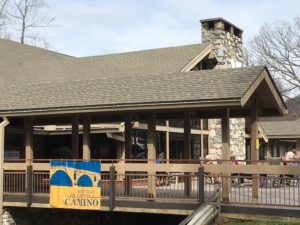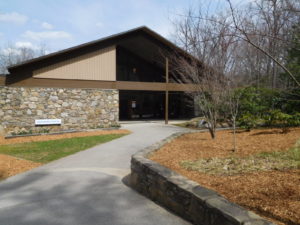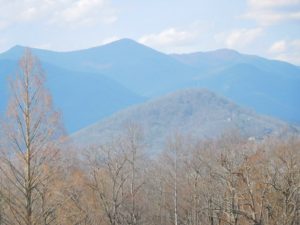 More information will be posted here as it becomes available.
Follow this link for a YMCA Blue Ridge Assembly campus map.
We hope to see you in Black Mountain on March 31, 2022!
Hospitalero Training by

American Pilgrims
Gatherings are usually preceded by an hospitalero training session; however, there are other training opportunities throughout the year. See the Hospitaleros page for more information on upcoming sessions.