Posts Tagged 'In Memoriam'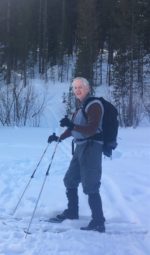 Our community suffered a heartbreaking loss this past weekend. Our colleague and friend Gene McCullough died on Sunday, September 5, 2021. He was doing what he loved—biking and exploring the neighborhoods of Denver, CO. Gene was the webmaster of this website, chapter coordinator, hospitalero, mentor, friend, and so much more.
Read More
of Rhode Island and were joint authors of "The Cultural Guide to the Camino de Santiago" and "Pilgrimage: From the Ganges to Graceland". 
Read More