David Gitlitz (1942 – 2020)
On December 30th, 2020 the world of Hispanic studies in general and the Camino community more specifically lost one of its most significant figures. David Gitlitz was an emeritus professor of Hispanic Studies at the University of Rhode Island.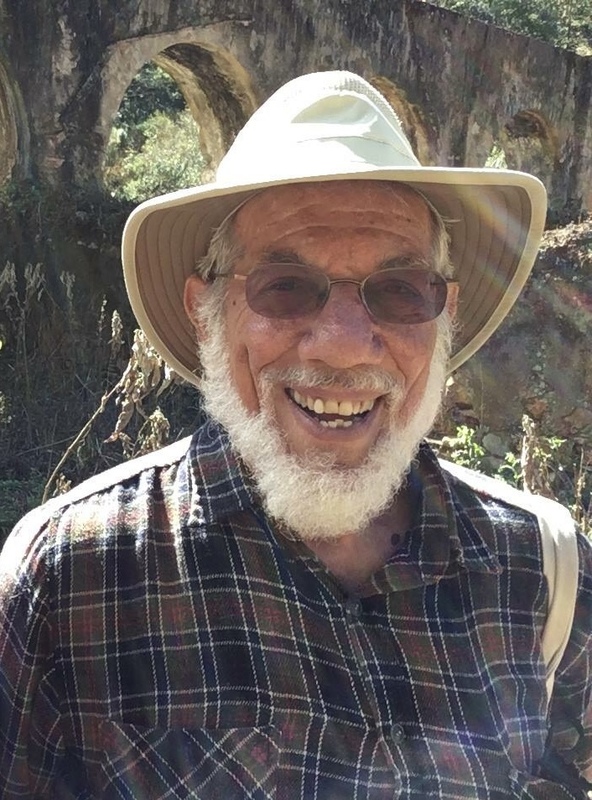 David, a Harvard doctorate in 1968, discovered the Camino in 1974 when he accompanied American university students to travel the Francés route. This was an experience that caused him to return to the Camino numerous times. He, often with his wife Linda Davidson as coauthor, published some of the most significant scholarly works on pilgrimage generally and the Camino specifically. Perhaps most widely known among these are The Pilgrimage Road to Santiago: The Complete Cultural Handbook, which was published in 2000 and the two-volume Pilgrimage: From the Ganges to Graceland: An Encyclopedia, selected by Library Journal as a Best Reference Source for 2002.
David was also one of the foremost scholars of the world of the Crypto-Jews. In this field probably his best-known book was the acclaimed Secrecy and Deceit: The Religion of the Crypto-Jews (2005), which won the National Jewish Book Award. He and Linda also jointly published A Drizzle of Honey: The Lives and Recipes of Spain's Secret Jews (1999) which won the National Jewish Book Award as well as the International Association of Culinary Professionals Prize for Scholarship.
A compendium of his publications may be found on the ResearchGate website.
David inspired a generation of researchers in the United States and Canada. In large part through his influence there are currently more than fifty institutions with programs on the Jacobean phenomenon. Among these are the programs organized by his former graduate students Lynn Talbot (Roanoke College, in Virginia) and Maryjana Dunn (Henderson State University, in Arkansas). Our good friend George Greenia calls David "the foremost scholar in pilgrimage studies in the western hemisphere."
An obituary is available in La Voz de Galicia (Spanish or Google English translation)
David's family welcomes people to share their reflections and memories of him on the website https://memories.lifeweb360.com/david-gitlitz. It is their hope that the many overlapping groups of people whose lives he impacted can grieve his loss and celebrate his life together.